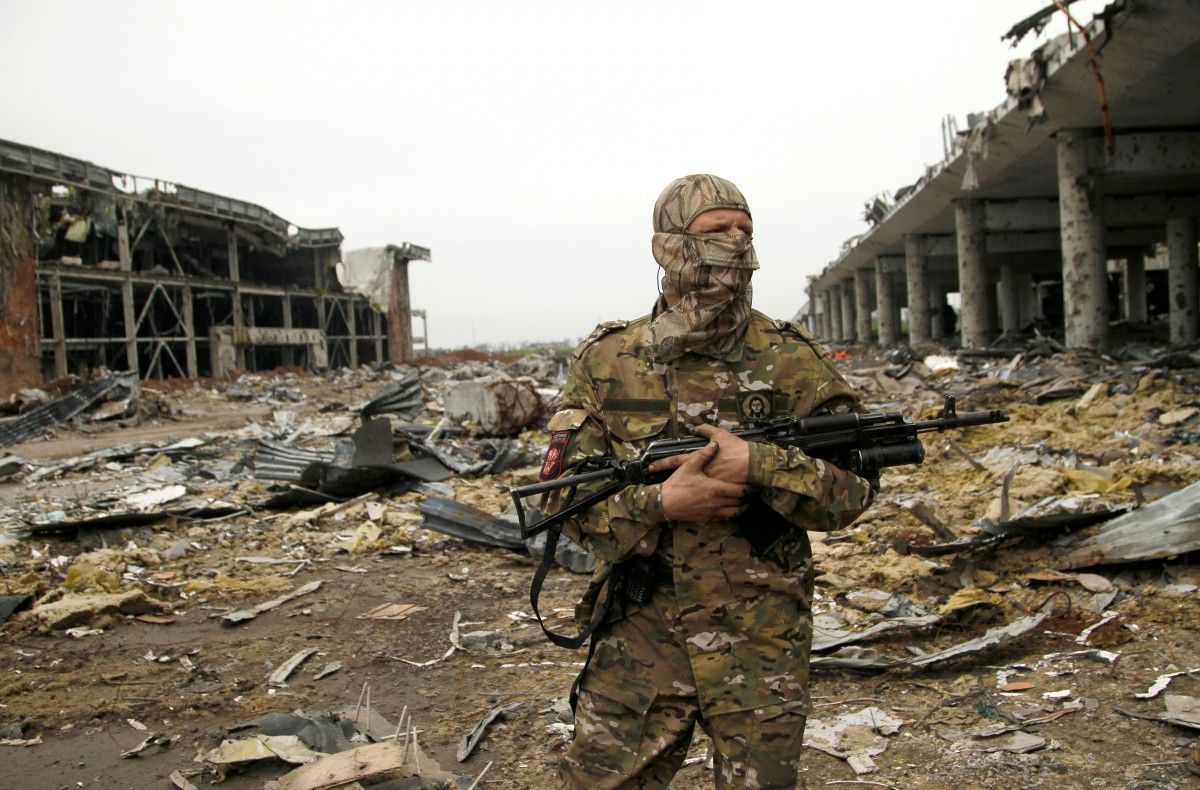 REUTERS
Russia has stepped up the recruitment of mercenaries for more military operations in Donbas.
The leader of the so-called "Union of Donbas Volunteers," Alexander Boroday, during a closed-door meeting of the union held in Kaluga (Russia) late March, ordered that his regional representatives across Russia to form until June 2018 and constantly maintain combat-ready units, which could be spearheaded to Ukraine at short notice, according to Information Resistance, a Ukrainian non-governmental project on information security.
Boroday pointed to the need to continue the efforts on attracting new members to his organization. At the same time, he warned participants of the closed meeting that said operations were to be conducted in full secrecy due to the relevant warning coming from the Russian presidential administration against any possible leaks.
Read alsoOperation Troy: Russian blueprint for spreading chaos in UkraineIn addition, according to Information Resistance, the Russian side has stepped up the work on recruiting former airborne troops and spec-ops officers of the Russian armed forces, including as instructors, for further deployment in Donbas to take part in military operations against the Ukrainian Army, as well as go on reconnaissance and sabotage missions.
"Not only the 'traditional' structures that have actively been assisting in recruiting Russian mercenaries for Donbas since 2014 (as, for example, the Union of Russian Paratroopers,) will be involved in the recruitment, but also individuals who have authority and ties among former paratroopers and spec-ops officers. The latter will receive a monetary reward, depending on the quantity and quality of the recruited personnel," Information Resistance wrote.
According to the plans, small units will be formed from among those recruited, tasked with doing armed provocations, such as shellings of settlements along the contact line in Donbas to inflict the maximum number of civilian casualties, as well as terrorist attacks and sabotage.
Read alsoRussia's covert campaign underway to inflame East Europe - mediaAt the same time, the Russian side plans that all these operations will be covered up and portrayed by specially formed groups of representatives of Russian and local ("LPR" and "DPR") media as "operations of the Armed Forces of Ukraine."