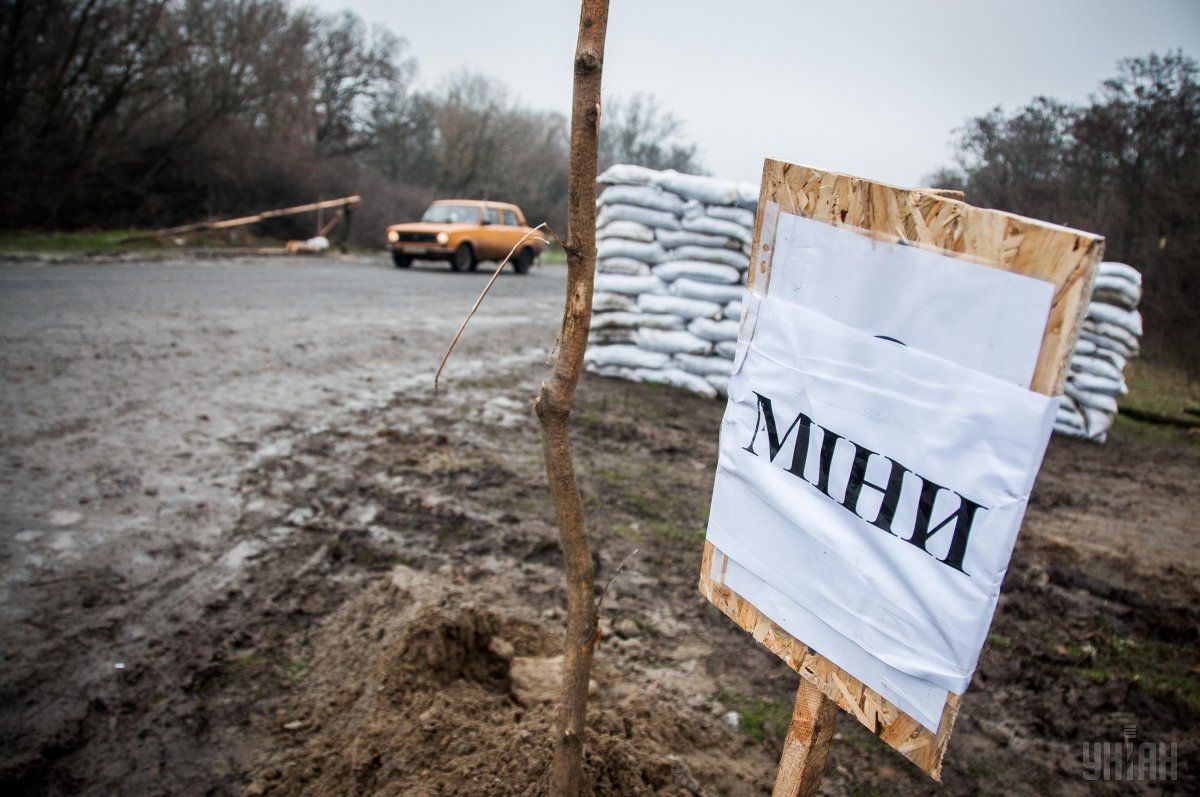 Photo from UNIAN
Principal Deputy Chief Monitor of the OSCE Special Monitoring Mission to Ukraine Alexander Hug has reported that 43 civilians died and another 120 were injured from the explosion of landmines or unexploded ordnance in Donbas in the past year, since April 2017.
"Casualties are directly linked to the sides' failure to comply with the Minsk agreements, especially in terms of de-mining. Since April last year, 43 civilians died, and another 120 were injured from the explosion of mines or unexploded ordnance," he said at a briefing in Kyiv on April 20.
Read alsoOSCE: Militants in Donbas want to flood coal mine, one of 1979 Soviet nuclear test sites
According to Hug, the problem is that the weapons are placed in violation of agreed disengagement lines and near residential areas. What is more, heavy weapons are used for firing from or at towns and villages.
"Mines, just like with artillery and mortars, do not discriminate, killing and maiming regardless of age, gender, occupation, or political views; mines make no distinction between civilian and combatant," he said.