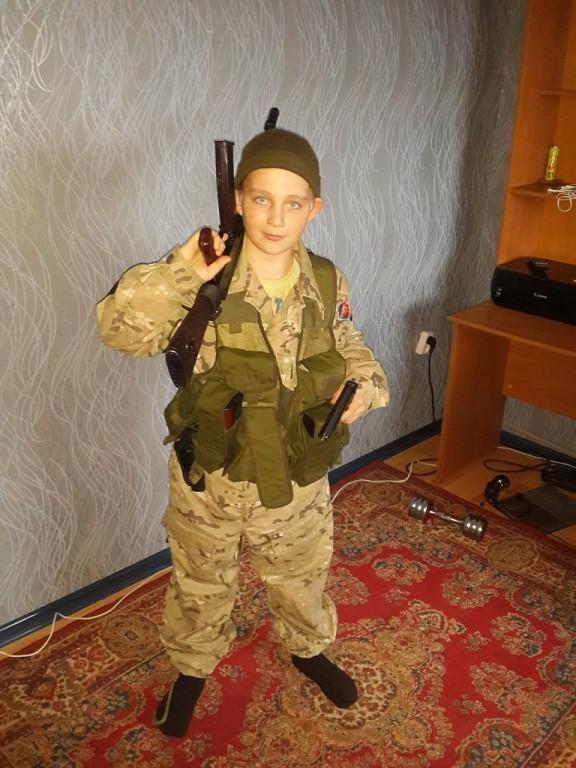 myrotvorets.center
A 13-year-old teenager, Maksym Hlusenko, is fighting for Russian-led militants in the occupied territory of Donbas, eastern Ukraine.
Read alsoUkrainian army captures Russian militant in Donbas (Photo)
He has been included in Ukraine's Myrotvorets (Peacekeeper) Center database, which lists individuals who pose a threat to the country's security. It is reported he has fallen "victim to psychological violence."
"He was turned into a non-adult militant under the influence of Russian propaganda," the website said.
It is known his father, Oleksandr Hlusenko, serves as a militant in the 1st assault group of the so-called "Zarya People's Liberation Battalion."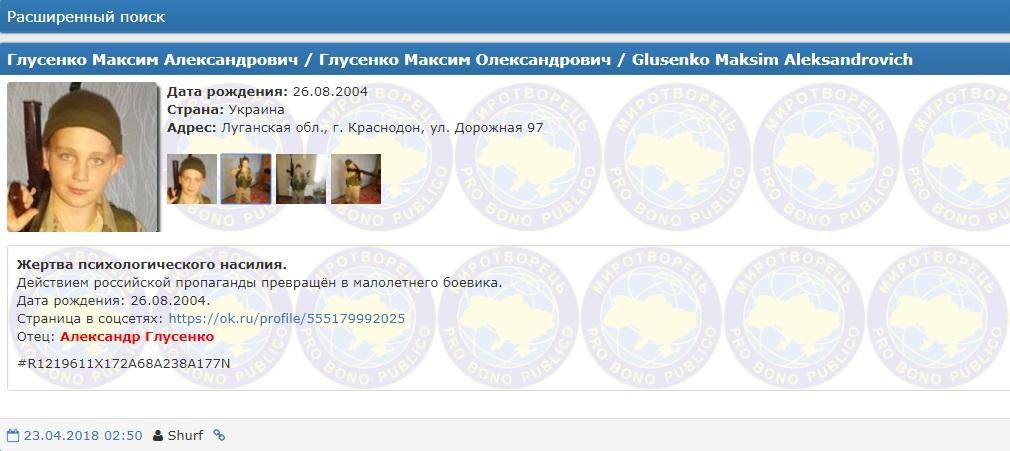 myrotvorets.center