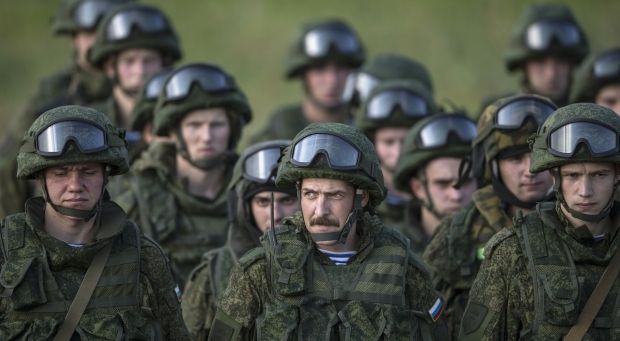 REUTERS
Commander of Ukraine's Joint Forces Operation Serhiy Nayev has commented on experts' assumptions that the Kremlin could order Russian-led forces to continue the invasion of Ukraine in July and August.
Read alsoSBU warned Yanukovych twice of Russian invasion threat – declassified evidence
"Let's put it this way: task No. 1 for the Joint Forces Operation is to prevent Russian aggression. Of course, the defense line will be reinforced as much as possible. In any case, the aggressor country's Armed Forces we're now fending off must clearly understand that they will receive an adequate response," Nayev said in an interview with the Ukrainian daily newspaper Fakty.
The military assess such risks when planning the Joint Forces Operation, he said.
In his words, if Russia resorts to its air force, the Armed Forces of Ukraine has got anti-aircraft missile systems and fighter jets to respond. "The enemy is well aware of that," he added.
As UNIAN reported earlier, First Deputy Head of the SBU Security Service of Ukraine Viktor Kononenko said the leader of the Russian Federation plan another attempt to destabilize Ukraine in autumn under the old pretext of "protecting Russian-speaking population," which involves a subsequent invasion by the Russian regular troops.