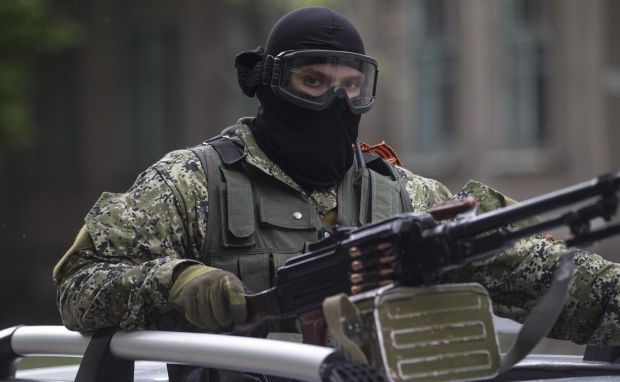 REUTERS
The trial of a Kazakh citizen who fought alongside Russia-backed militants in eastern Ukraine has started in Kazakhstan's central city of Qaraghandy.
The 31-year-old defendant, whose identity the court ordered not to be released by media, pleaded guilty to "participation in an armed conflict in the foreign country" in 2015 and 2016 as the trial started on April 24, RFE/RL wrote.
Read alsoTeenager fighting for Russian-led militants in Donbas (Photo)
He pleaded not guilty to separate murder charges in the deaths of two Qaraghandy residents in 2016.
A co-defendant pleaded guilty to failing to report a crime.
Several Kazakh citizens have been tried and convicted on charges related to the war in eastern Ukraine, including joining the Russia-backed militants and inciting ethnic hatred by discussing the conflict on the Internet.
UNIAN memo. After the annexation of Crimea by Russia in March 2014, Ukraine's east was seized by Russian-backed militants, and on April 15, 2014, the Ukrainian government had to launch its first formal military action against the militants who had seized government buildings in towns and cities across eastern Ukraine. Less than a month later, militants in the eastern regions of Donetsk and Luhansk declared independence after unrecognized referendums.