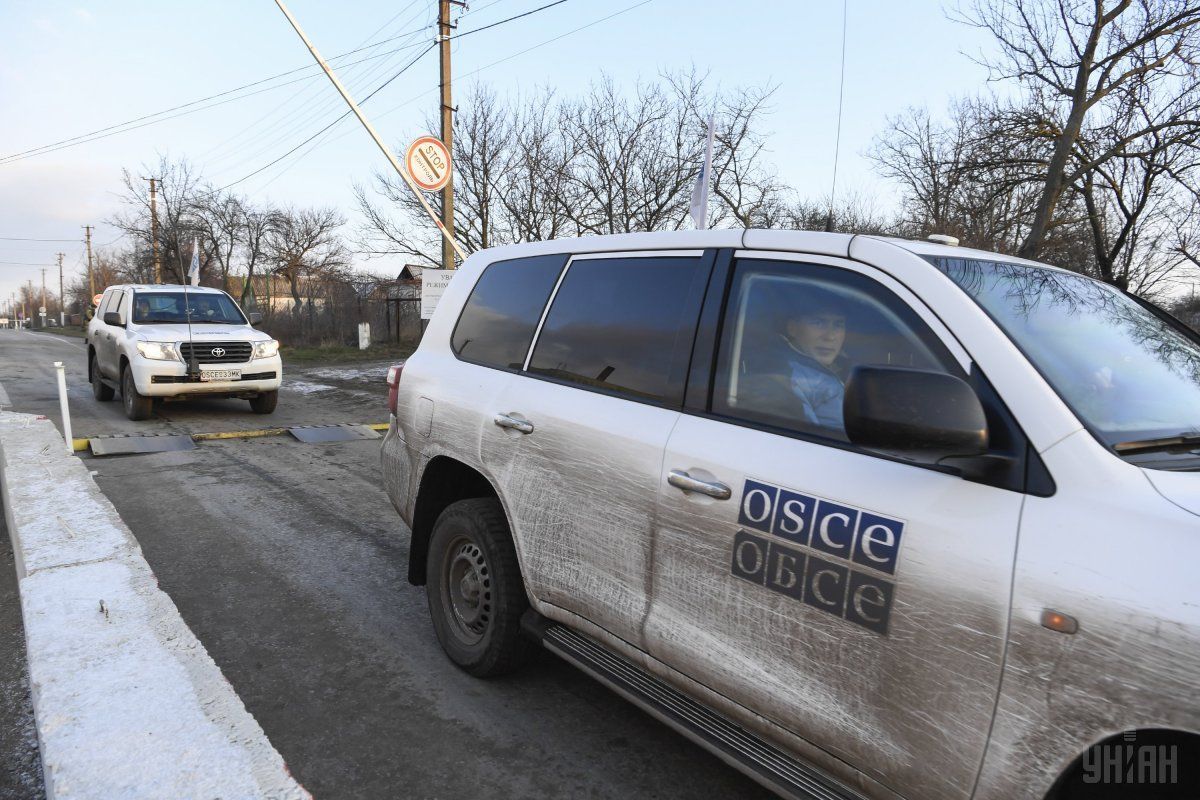 Photo from UNIAN
The OSCE Special Monitoring Mission (SMM) to Ukraine has reported about attempts by members of the armed formations in Russian-occupied areas in Donbas, eastern Ukraine, to take monitors' cars to another location for inspection.
"At 14:00 on April 28, 2018, at a checkpoint north of Horlivka (non-government-controlled, 39km north-east of Donetsk) six armed members of the armed formations stopped an SMM patrol, comprising two armoured vehicles and five members travelling from government- to non-government-controlled areas of Donetsk region. They demanded to inspect the trunks of the SMM vehicles; the patrol complied with the request," the OSCE SMM said in an update for April 28.
Read alsoOSCE SMM's Chief Monitor: Protection of civilians in Donbas must be paramount
After checking the trunks, they also demanded to open all the tool boxes of both vehicles "to make sure that the SMM was not transporting weapons." The SMM explained its freedom of movement according to its mandate and that the demand constituted a restriction of this freedom of movement. At this point, the members of the armed formations told the SMM that it could either comply with their demand or return to government-controlled areas. The patrol contacted its base and was advised to stand by for instructions, while the SMM contacted interlocutors of the armed formations.
"At 15:17, two of the men approached the SMM saying that if it did not comply with the demand to show the content of the tool boxes or return back to government-controlled areas, they would call a 'special forces team' to take the SMM patrol to another location for inspection of the whole content of both vehicles," the update said. "At 15:36, the SMM was allowed to proceed only after showing the content of its tool boxes, trauma kit bags and sleeping bags. The SMM returned safely to its base in Donetsk city."