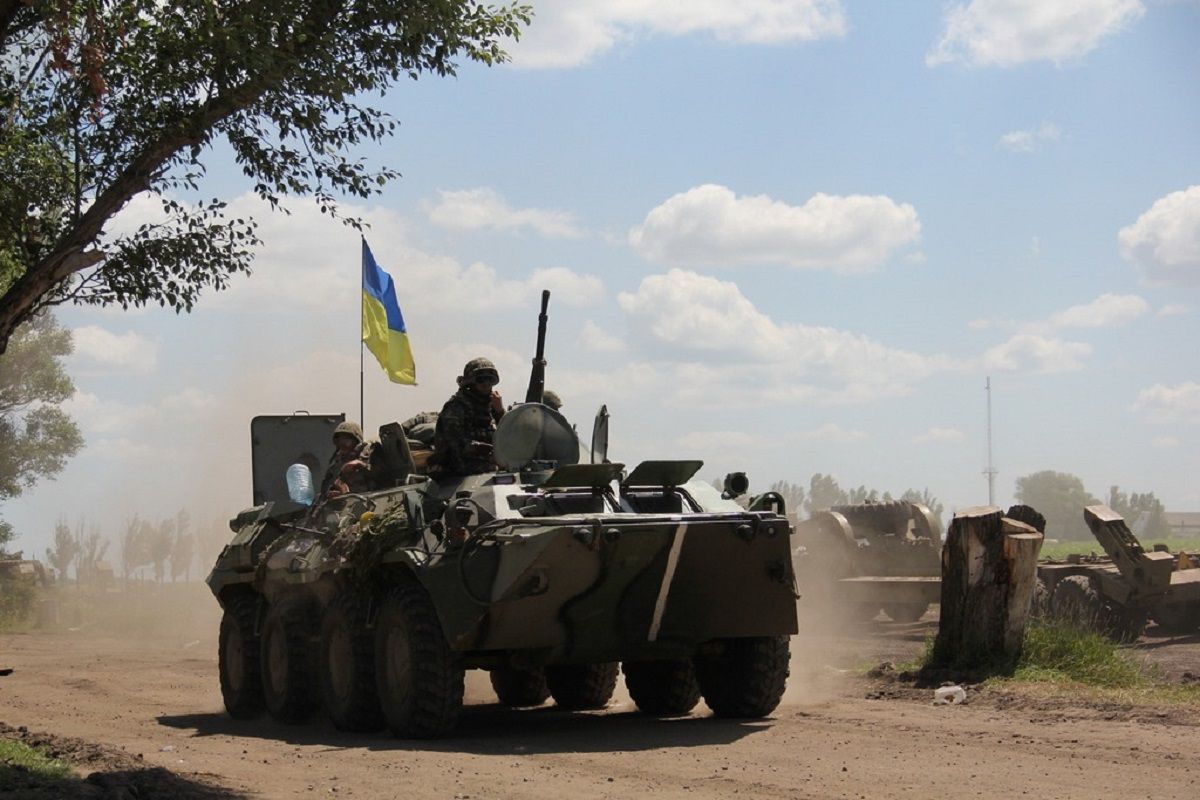 mil.gov.ua
Commander of Ukraine's Joint Forces Operation (JFO) Serhiy Nayev says the possible aggravation of hostilities in Donbas, eastern Ukraine, will not be due to the launch of the JFO.
"I know that Donbas residents on both sides of the contact line are most afraid of intensified hostilities. We realize this, therefore I want to emphasize that we do not forecast an aggravation of hostilities in connection with the launch of the Joint Forces Operation," he told a briefing in the government-controlled town of Kramatorsk on May 2, according to an UNIAN correspondent.
He says the JFO is aimed at establishing peace, eliminating any demarcation lines and artificial barriers, which are now separating Ukrainian citizens and their families.
Read alsoJoint Forces Commander vows "quick and effective" response in case of expansion of Russian aggression"We have come here to accelerate the ending to the conflict rather than to inflate it," Nayev stressed.
UNIAN memo. On April 30, Ukrainian President Petro Poroshenko signed a decree on the completion of the Anti-Terrorist Operation (ATO), as well as the order on the beginning of the Joint Forces Operation starting from 14:00 the same day.
The president says the JFO Commander will be primarily responsible for repelling any large-scale armed aggression in case Russia goes for a full-blown offensive in Donbas.
According to the president, the ATO can be renewed at any time if a terrorist threat emerges in the liberated territories.