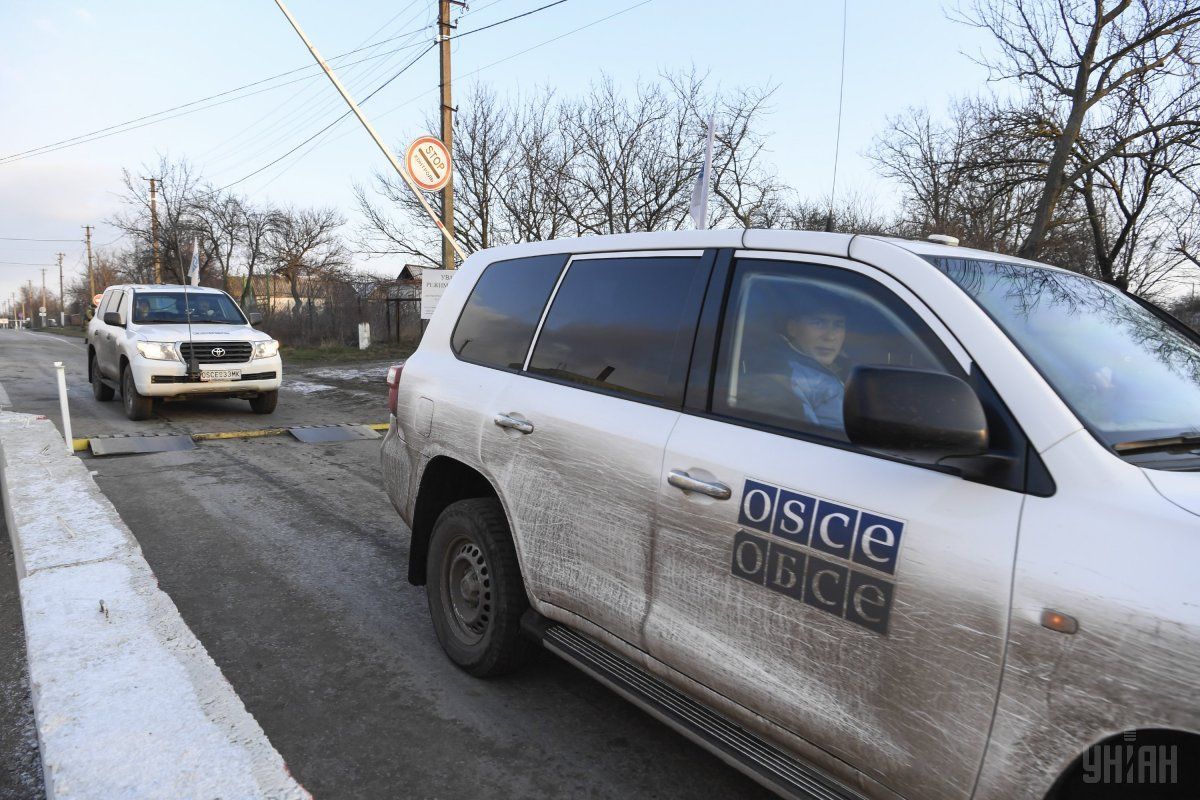 An OSCE SMM patrol in Donbas / Photo from UNIAN
The OSCE Special Monitoring Mission (SMM) to Ukraine's has reported its monitoring patrol was temporarily blocked near the Russian-occupied town of Debaltseve due to demining activity.
"Two armed members of the armed formations stopped an SMM patrol on road M03 near Debaltseve (58km north-east of Donetsk) telling it that there was demining activity in the area," the OSCE SMM said in an update as of May 4. "The patrol was allowed to pass after about 90 minutes."
Read alsoOSCE's Apakan: Failure to implement Minsk deal jeopardizes Donetsk filtration station's work
The OSCE SMM also reported a second incident: an armed member of the armed formations stopped an SMM patrol at a checkpoint on road H15 east of Kreminets (16km south-west of Donetsk) and requested to see the inside of the SMM's trailer. "The patrol was permitted to proceed only after complying with the request," it said.