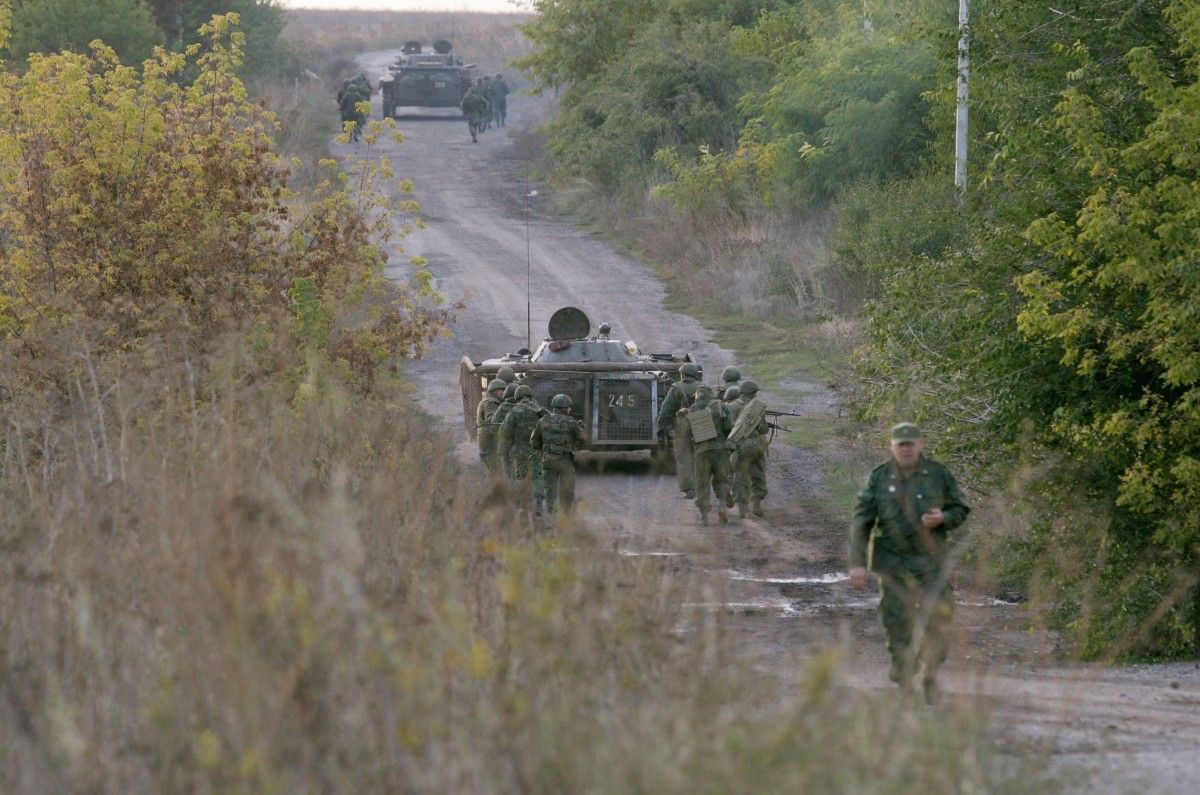 REUTERS
Ukrainian Member of Parliament and leader of Information Resistance information community Dmytro Tymchuk has said the militants may significantly increase the number of attacks in Donbas after the Normandy talks between the leaders of Ukraine, Germany and France without the Russian president.
Read alsoJFO: Russian-led forces mount 55 attacks on Ukraine troops in Donbas in past day
"The militants' goals do not change. They maintain a degree of tension in Donbas. And if to talk about the foreseeable future, we can predict some escalation. Why? The meeting between Petro Poroshenko, Angela Merkel and Emmanuel Macron was held in Germany's Aachen without Russia, during which the parties discussed the deployment of a peacekeeping mission, which can affect the situation in Donbas, i.e. the occupation forces will demonstrate great activity to show that no de-escalation in Donbas is possible without Russia's participation, without taking into account its opinion and, above all, without taking its peacekeeping format, which is absolutely unacceptable to Ukraine. The military and political aspects are interrelated here," he said, the Ukrainian news outlet Apostrophe reports.
According to Tymchuk, the number of shelling incidents in Donbas may grow to hundreds, as it was earlier before important negotiations.
"That is, the situation will be reflected in a growing number of attacks, their intensity and more active use of heavy weapons," he said.