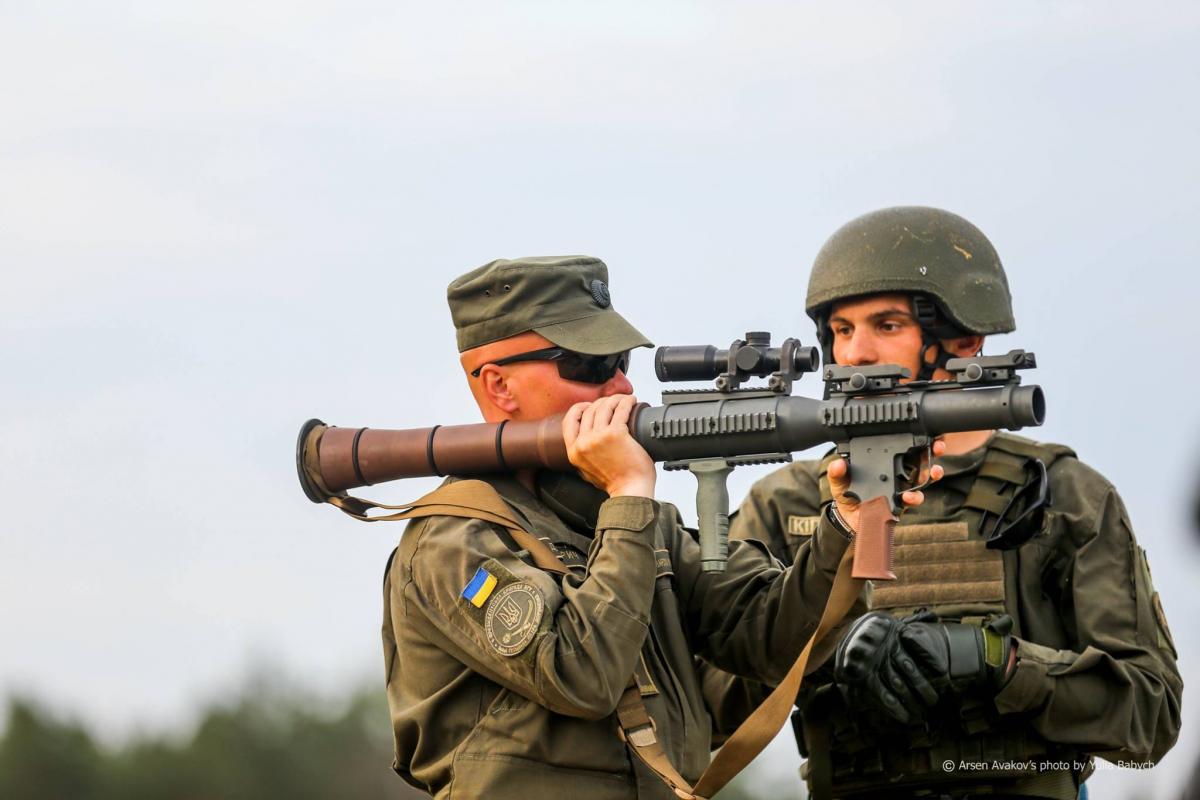 facebook.com/arsen.avakov.1
Ukrainian Interior Minister Arsen Avakov says the National Guard has received the first batch (500 units) of U.S.-made anti-tank grenade launchers PSRL-1.
Read alsoJavelins to help Ukraine defend against Russia yet military's command structure needs to be reformed – Carpenter
The State Research Institute of the Ministry of Internal Affairs of Ukraine has developed a training program for personnel and methodology of new weapon operation, he wrote on Facebook on May 17.
AirTronic put 40mm PSRL-1 into production in 2016. It is effective for hitting firepower and armored targets. Its targeting is 800m with the barrel life of 1000 shots.
As reported, modern materials are being used in production of the complex, which makes it possible to reduce the weight of the grenade launcher, simplify its operation, increase shooting range and improve its operational capability, while maintaining an effective architecture of the prototype.
As UNIAN reported earlier, in late 2017, the Donald Trump Administration decided to allow the sale of lethal weapons to Ukraine, in particular Javelin ATGMs.
On April 30, Ukrainian President Petro Poroshenko confirmed the delivery of a batch of the Javelins.
facebook.com/arsen.avakov.1