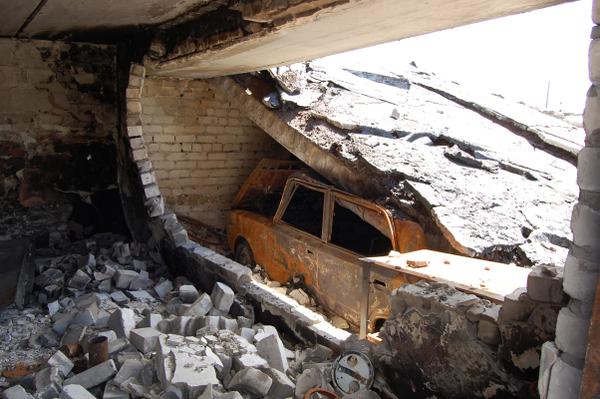 twitter.com/Debaltsevo_UA
The SBU Security Service of Ukraine keeps on public informing about recording results of Russian war crimes in the territory of Ukraine.
"In the course of the Debaltseve assault by the regular Russian units and terrorists on February 21, 2015, officers of the Ukrainian special service taped telephone conversations of the Russian special services' unit representatives named Private Military Company (PMC) Wagner. The received information is another evidence of Russia military aggression and testifies to severe losses of Russian servicemen in the course of 'hybrid warfare' against Ukraine," the SBU said on its official website.
It was recorded that in the midst of fighting, the leader of PMC Wagner, Russia national, ex-officer of special task force unit of the Main Directorate of the General Staff of the Russian Armed Forces, Dmitry Utkin (service number M-0209), gave a command to his subordinate – Russia national Serhiy Kovaliov (service number M-0274), to urgently backload modern models of Russian military equipment – Kamaz-43269 Dozor combat reconnaissance patrol vehicles destroyed by the ATO forces near Debaltseve.
Read alsoUkraine's intel: About 100 Russian PMC Wagner fighters to arrive in occupied Donbas soon
This equipment is in service only in the Armed Forces of the Russian Federation, therefore the possibility of its seizure by the Ukrainian troops creates panic of Utkin-Wagner and concerns more than the lives of those left wounded or killed Russian mercenaries.
The SBU operatives established that the urgent withdrawal of Dozors was conducted by the PMC Wagner logistics platoon, headed by the Russia national, ex-serviceman of the 10th separate brigade of special task force unit of the Main Directorate of the General Staff of the Russian Armed Forces, Oleksiy Borodiy (service number M-1009). During the fighting near Debaltseve, he was wounded and evacuated to the territory of the Russian Federation. It is significant that on June 19, 2014, Borodiy was sentenced to four years of imprisonment with RUB 200,000 fine by the judicial panel on criminal cases of the North Caucasus district military court under Part 4 Article 159 of the Russian Criminal Code (fraud), but instead of serving a sentence, he was sent by the Russian special services to Donbas as a Wagner mercenary.
Read alsoUkraine's SBU identifies chief instructor of Ukrainian unit at Russia's PMC Wagner
It should be recalled that the SBU has already mentioned surnames of 36 killed mercenaries and specific facts of elimination of Wagner tanks in Donbas due to well-coordinated activities of the Armed Forces of Ukraine and the SBU.
"Utkin-Wagner will definitely take place in the dock of international tribunal together with his curators if he isn't killed by the Russian special services before. The SBU has such an information, because Utkin left too many evidence of Russian crimes in Donbas," SBU Head Vasyl Hrytsak said at a briefing on October 7, 2017.