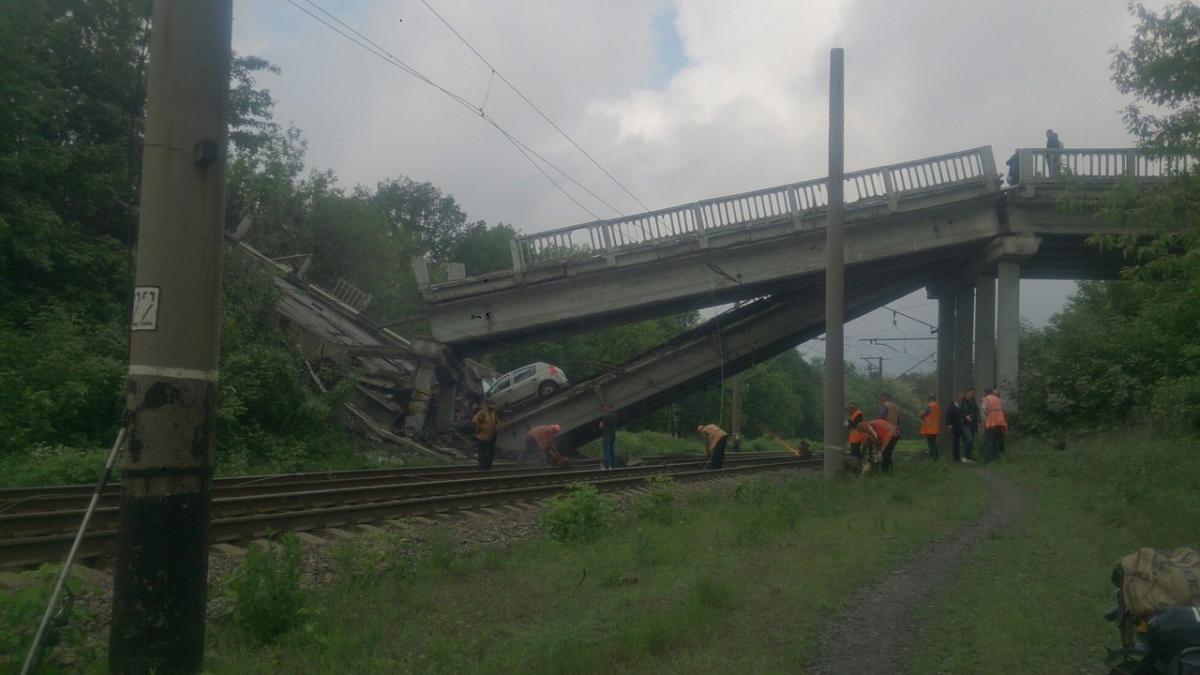 Photo from Vkontakte
Russian-backed forces have blown up a bridge on the Khrustalniy-Luhansk route near the village of Ivanivka.
However, there is no official confirmation yet.
Local residents wrote in social networks the transport bypassed through the village of Sofiyivskiy or the 21st coal mine. Thus, there is no direct road from Khrustalniy to Luhansk.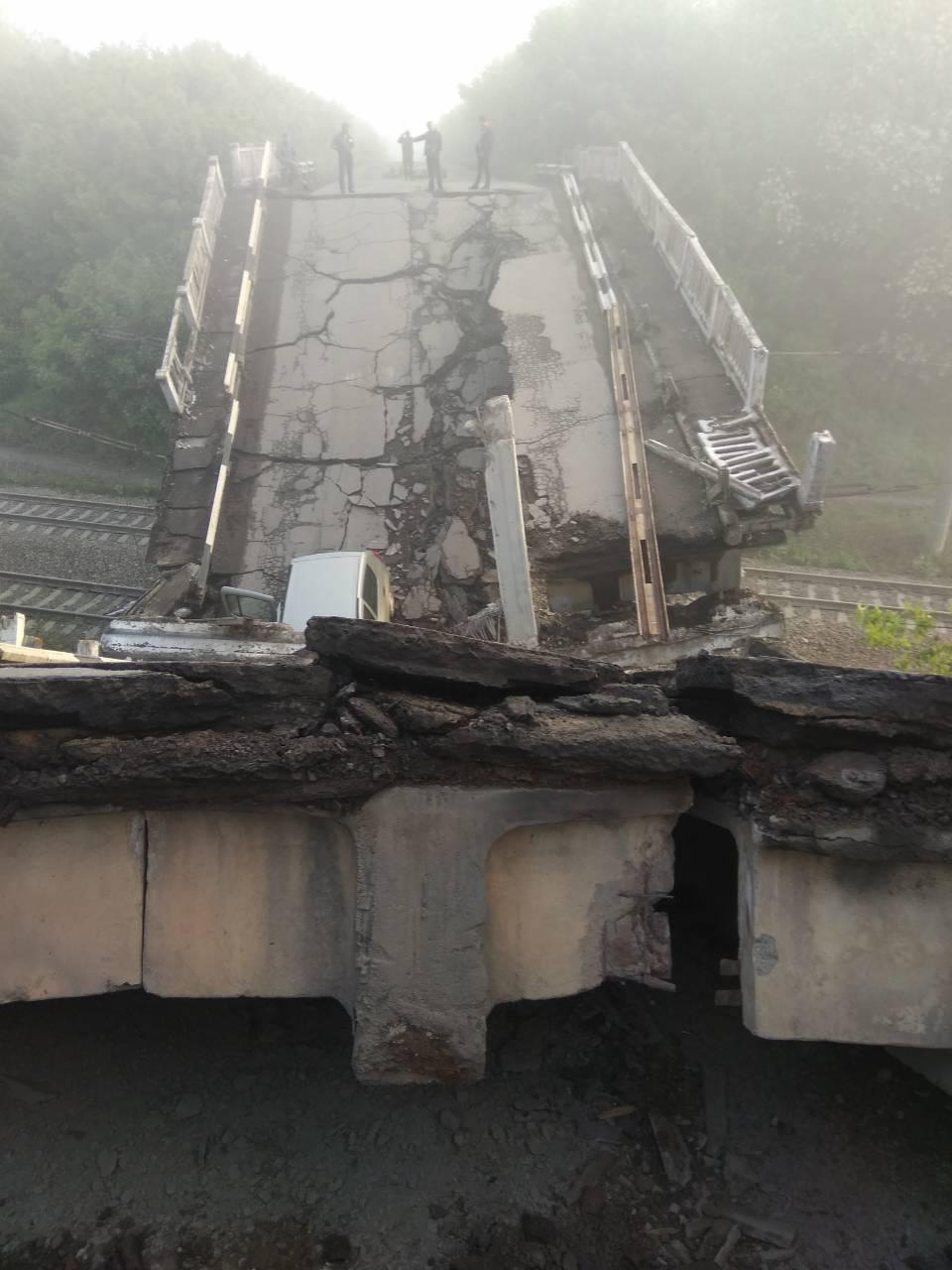 Photo from Vkontakte