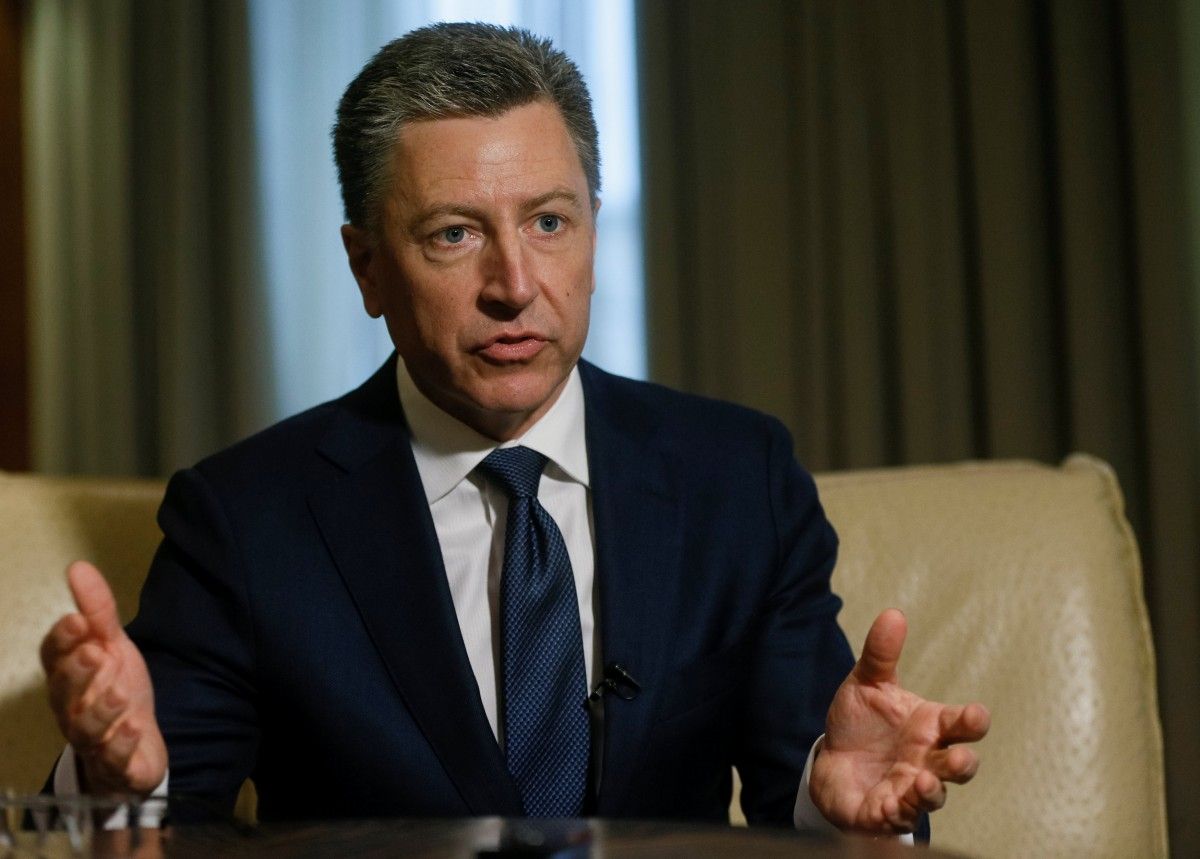 REUTERS
U.S. Special Representative for Ukraine Negotiations Kurt Volker says that UN peacekeepers should replace Russian troops in Donbas, eastern Ukraine.
"I think the most important message for [Russian President Vladimir] Putin is that Europeans want to see peace in Ukraine. They want to see the territory of Ukraine restored. And they want to see the implementation of the Minsk agreements," he said via teleconference hosted by The Brussels Hub, Belgium. "And this is all in Russia's hands. We need Russia to implement these things."
In his words, the decision to change Russia's behavior depends on Putin.
Read alsoVolker: Even Russian-speaking residents say Donbas needs to be returned to Ukraine
"And this is important for President Putin as well. If he wants to reestablish a strong relationship with Europe, if he wants to see sanctions lifted that have been put in place because of the fighting in eastern Ukraine, he needs to act to solve the conflict," Volker said.
The support of the deployment of a UN peacekeeping mission to Donbas is significant in Europe, he said.
"There's a great deal of support across Europe for the deployment of a UN mandated peacekeeping force and if President Putin would seriously agree to such a force, not just a protection force on the line of conflict to protect monitors, but a genuine peacekeeping force, I think we could see some significant progress. I think that's the key message for President Putin," Volker said.
However, he said he had no official information from the Kremlin if Russian presidential aide Vladislav Surkov remains Russia's envoy to the negotiations on Ukraine.
"That it's clear that Russia needs to make a fundamental decision to bring peace to eastern Ukraine, to remove its forces, and if it would allow for a UN-mandated peacekeeping force to replace it, I think that's the best hope we have. So we'll do everything we can to keep the channels of dialogue open," Volker said.