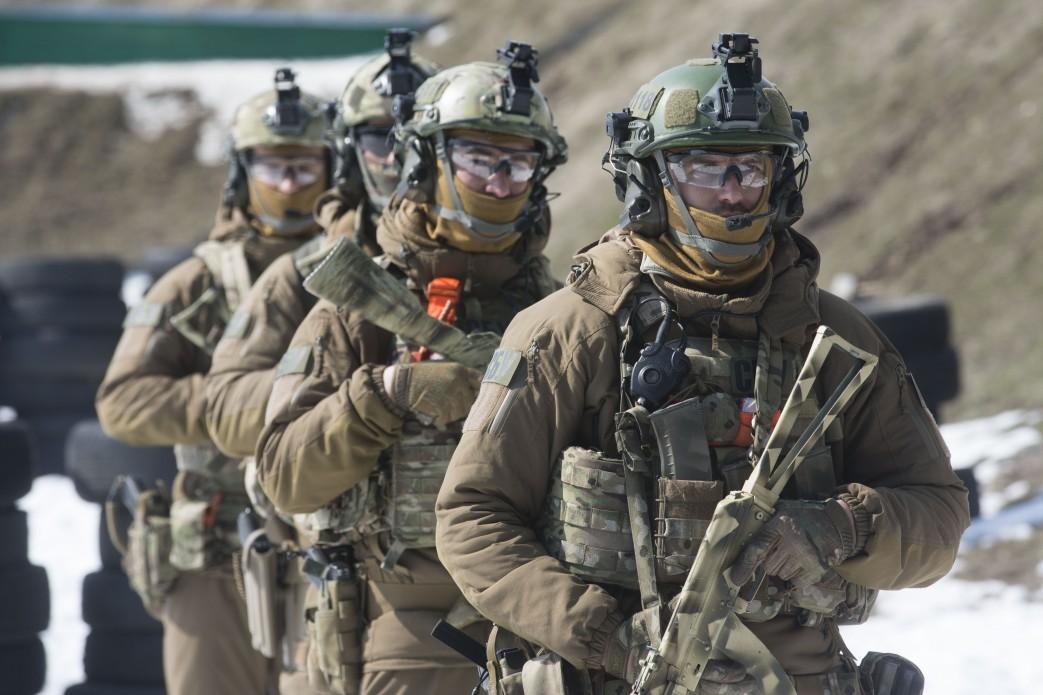 president.gov.ua
Two operatives of the SBU Security Service's Alpha task force were killed in an artillery shelling during a mission in Luhansk region as part of the government's Joint Forces.
Another operative is reported to have been seriously injured, according to SBU Press Secretary Olena Hitlianska.
"With regret, the Security Service of Ukraine reports a tragic incident in Luhansk region. During a combat mission, a group of SBU operatives involved in the Joint Forces Operation came under artillery fire. Two servicemen of the Alpha Spec-Ops Center were killed, while another one was seriously wounded. The SBU expresses its condolences to the families and friends of the fallen Lieutenant Colonel Ruslan Mulyar and Ensign Yuriy Zhuravlev," the spokesperson wrote.
As UNIAN reported, over the past day, militants shelled positions of the Joint Forces 28 times, killing one Ukrainian soldier and wounding another four troops.