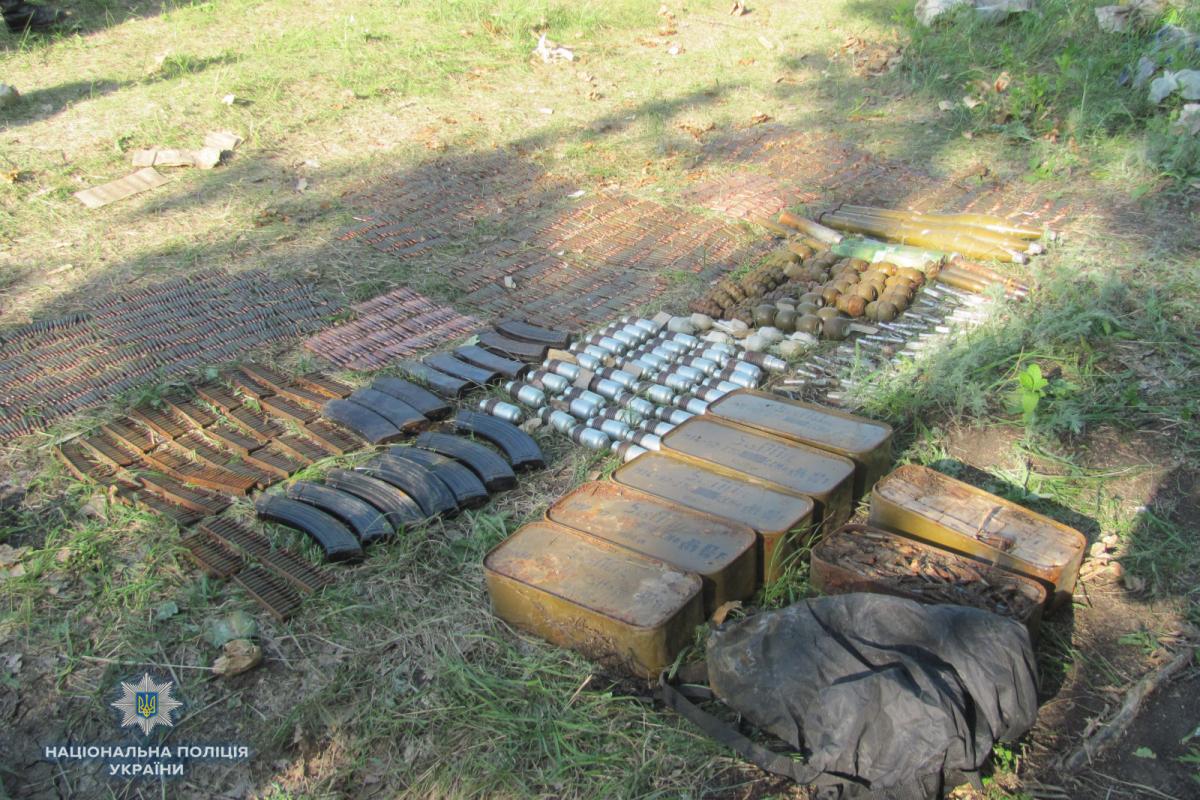 lg.npu.gov.ua
Law enforcers have revealed a large cache of ammunition in a forest near the village of Rozdolne in Luhansk region's Starobilsk district, in eastern Ukraine.
Read alsoBorder guards discover cache with Russian ammo in Donetsk region
"Law enforcers seized three PG-7S grenades, a smoke bomb, an SM11 mortar flare, three artillery shells, 12 F1 grenades without a fuse, 19 RGD-5 grenades without a fuse, seven RGN grenades without a fuse, 7,700 cartridges, seven empty magazines for machine guns, etc.," the press service of the National Police in Luhansk region reported.
Some of the ammunition was taken to a firing range and disposed by rescuers of the State Emergency Service, while the other weapons were sent for examination.
The enforcers included the case in the state register of pre-trial investigations under Part 1 of Article 263 (illegal possession of weapons, military supplies or explosives) of the Criminal Code of Ukraine. The investigation is under way.
lg.npu.gov.ua