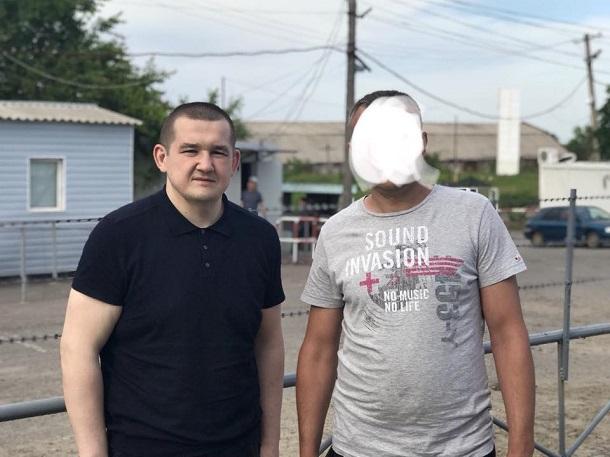 Pavlo Lysianskiy / Facebook
Human rights activist, Director of NGO Eastern Human Rights Group Pavlo Lysianskiy has said a Ukrainian was released from captivity of the Russian-backed terrorist organization "Luhansk People's Republic" ("LPR") in Donbas.
Read alsoJFO: Russian-led forces mount 27 attacks on Ukraine army in Donbas in past day
"A citizen of Ukraine, who was sentenced before 2014 and who was illegally kept by 'LPR' illegal armed groups in custody, has been released thanks to joint actions of the international community... I do not disclose his identity and personal data," the human rights activist wrote on Facebook.
Lysianskiy said in January 2017 that the man had been sentenced by a Ukrainian court to three years in prison, his imprisonment term expired two years ago, but he was kept behind bars.