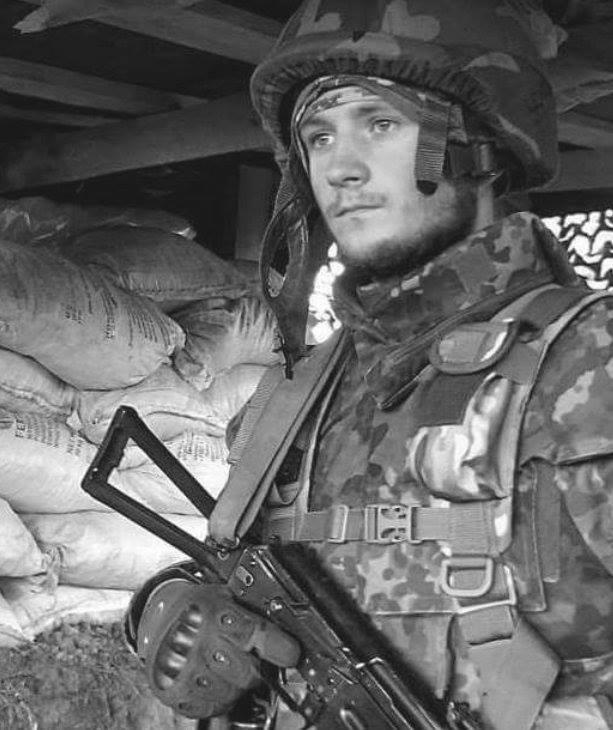 facebook.com/myroslava.gongadze
A 22-year-old soldier of the Right Sector Volunteer Ukrainian Corps, Marian Korchak (nom de guerre Khytriy, or "Sly"), who was killed amid artillery shelling in Donbas on May 25, 2018, was a second cousin of famous Ukrainian journalist Georgiy Gongadze.
"Marian Korchak was our family, Lesya Korchak-Gongadze [mother of Georgiy Gongadze] was his aunt. R.I.P.," Myroslava Gongadze, the widow of Georgiy Gongadze and Chief of VOA's Ukrainian Service, wrote on Facebook.
Read alsoJFO: Ukraine reports 30 enemy attacks in last day
As UNIAN reported earlier, a 22-year-old soldier of the 1st separate assault company of the Right Sector Volunteer Ukrainian Corps, Marian Korchak, aka Khytriy, was killed as a result of enemy artillery shelling near the village of Zaitseve, Donetsk region, on May 25.
He was born in the village of Shklo in Lviv region's Yavorivskiy district on September 6, 1995. He graduated from Lviv higher vocational school No. 29.
In 2016, he joined the Right Sector national liberation movement. In the summer of the same year, he started to serve at the front in Donbas.
He had parents, a brother and a sister.
UNIAN memo. Georgian-born Georgiy Gongadze, 31, a co-founding editor of the online newspaper Ukrayinska Pravda, was kidnapped in Kyiv in autumn 2000 during Leonid Kuchma's presidency. Later, his decapitated body was found outside Kyiv. Three former officials of the Ukrainian Interior Ministry's foreign surveillance department and criminal intelligence unit (Valeriy Kostenko, Mykola Protasov and Oleksandr Popovych) accused of his murder were arrested in March 2005 and a fourth one (Oleksiy Pukach, the former chief of the unit) in July 2009. A court in Ukraine sentenced Protasov to a sentence of 13 years and Kostenko and Popovych to 12-year terms in March 2008 for the murder. On January 29, 2013, Pukach was sentenced by Kyiv's Pechersk District Court to life imprisonment.
Gongadze's widow Myroslava Gongadze and their two daughters received political asylum in the United States and have lived there since 2001.
His mother, Lesya Gongadze, a native of Lviv, died on November 30, 2013.
Gongadze's body was buried in Kyiv on March 22, 2016.