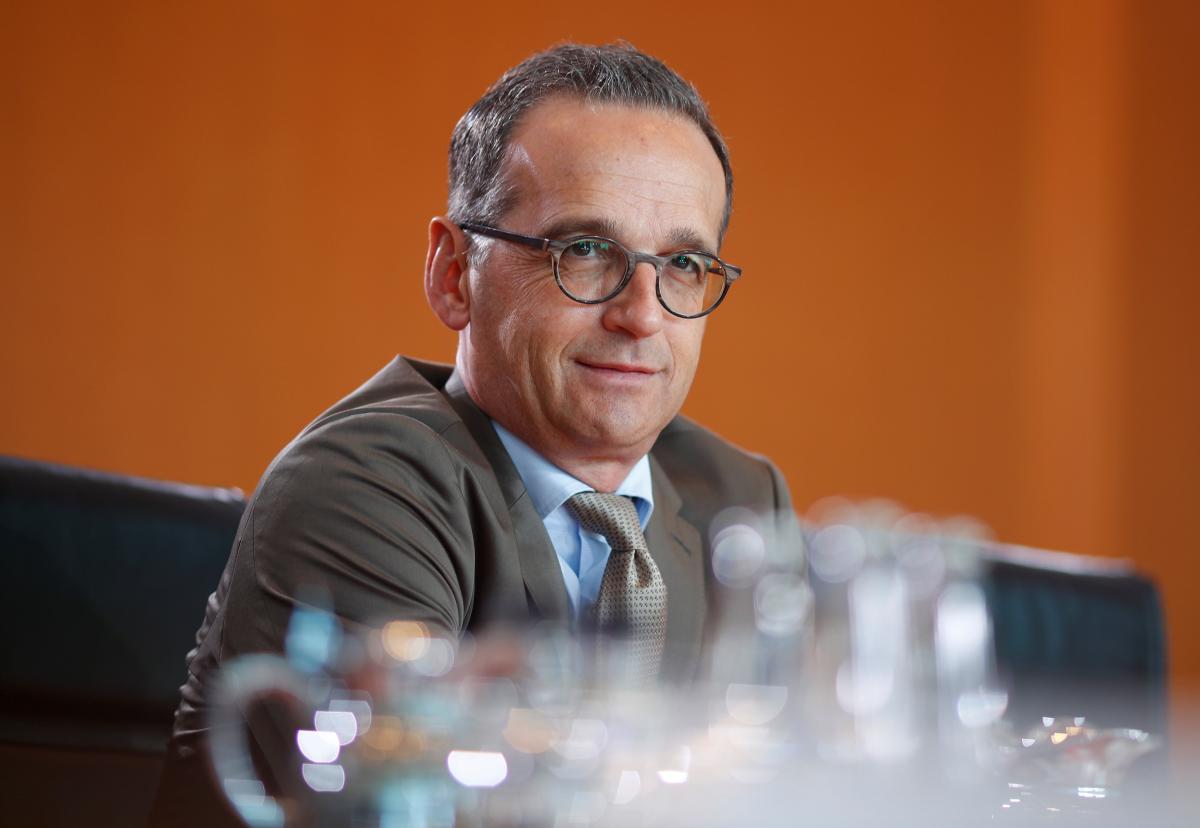 REUTERS
German Foreign Minister Heiko Maas says Ukraine and Russia's interests and views lie far apart in many areas, including the resolution of the conflict in Donbas, eastern Ukraine.
In an interview with Bild newspaper on Monday ahead of the Normandy Four meeting, he said he didn't expect the revival of talks to be easy: "Ukraine and Russia's interests and views lie far apart in many areas," Dpa reported.
"We will not leave you alone when it comes to resolving the conflict here in the east," Maas told his Ukrainian counterpart, Pavlo Klimkin, during his visit to Ukraine in early June, which included a visit to the front line in the conflict.
Read alsoMoscow confirms Normandy Four foreign ministers to meet in Berlin, June 11
Maas said he hoped to negotiate a date for the start of peace talks by early July, including whether to send a UN-backed peacekeeping mission to Ukraine.
The official also added he would like to organize talks in the Normandy format aimed at implementing a peace accord agreed in the Belarusian capital, Minsk, before the German parliament's summer break, which begins July 6.
The Minsk talks have stalled: The last time the foreign ministers from the four countries met on the Ukrainian conflict was in February last year.
As UNIAN reported earlier, Germany said the Normandy Four foreign ministers during their June 11 meeting in Berlin would try to contribute to the Donbas peace process.
According to Klimkin, the meeting's top agenda will include the introduction of the UN peacekeeping mission in the east of Ukraine.
In turn, Russian Foreign Minister Sergei Lavrov said he would demand the withdrawal of troops and weapons near Stanytsia Luhanska and the implementation of the so-called Steinmeier formula [the procedure for enactment of the law on special status for Donbas].