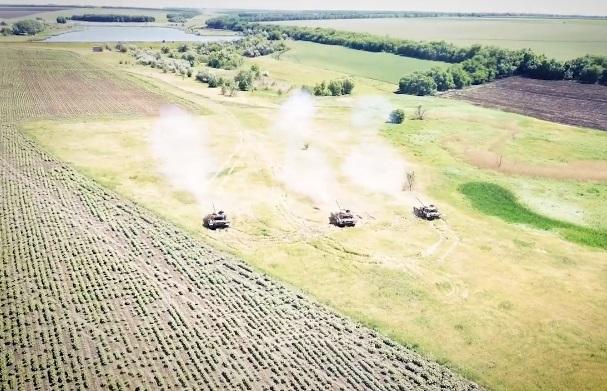 Screenshot
On June 12, Command of Ukraine's Joint Forces tested the combat readiness of the Army's Tank Brigade.
The crews performed various missions in line with the drills' tasks and were eventually evaluated as "ready to perform tasks for their intended purpose," the press service of the Joint Forces HQ reports.
JF Commander Lieutenant-General Serhiy Nayev stressed: "The enemy must be clearly aware of the fact that tank units of our Joint Forces are capable of performing all combat missions assigned in conjunction with other units."
During the exercise, main battle tanks engaged a conventional adversary's tank unit, firing from the shelter, then tackled the blockage obstacle and minefield before going on a counteroffensive.
A water obstacle was not an issue for the crews.
Earlier, volunteers from the Come Back Alive Fund reported that the Ukrainian military had destroyed a fortified position of Russian proxy forces in Donbas in a preemptive strike against targets posing a potential threat to personnel and civilians along the line of demarcation.