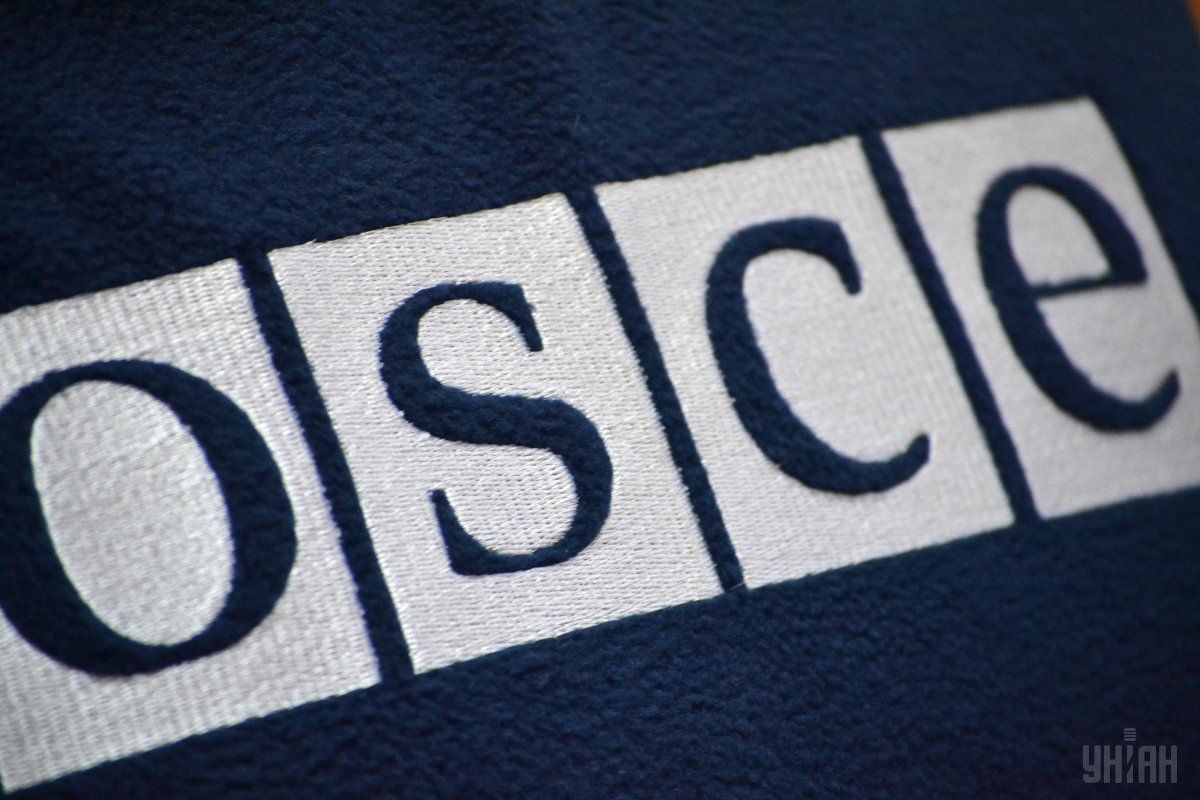 Photo from UNIAN
The OSCE Special Monitoring Mission to Ukraine in its daily spot report on Friday said its patrol was harassed by warning shots on the part of Donbas militants.
A six-strong SMM patrol on two armored vehicles was monitoring the area in a non-government controlled village of Pikuzy just 23km north-east of the strategic port city of Mariupol, where it stopped to observe fresh tracks from what it assessed to be an infantry fighting vehicle (BMP-type) on the asphalt, according to the report.
"One of the patrol members exited his car, after which the entire patrol heard two short bursts of small-arms fire. From inside one of the vehicles, one of the SMM patrol members saw two men in military-style clothing standing about 50m south on the road. One of the men was armed with an assault rifle (AK-74) and firing his weapon, pointed in the general direction of the SMM, at an upwards 45-degree angle. The armed man then took two to three steps in the direction of the SMM, and fired another shot into the air in the general direction of the SMM, at an upwards 45-degree angle. After the last shot, both men turned and walked south along road C-051235," the OSCE SMM report reads.
Read alsoConvoy of Russian military hardware spotted near Ukrainian southern border (Photo, video)
The SMM assessed that "the shots were fired to warn the patrol and force it to leave the area." Therefore, the patrol "immediately departed and returned safely to its base in Mariupol."