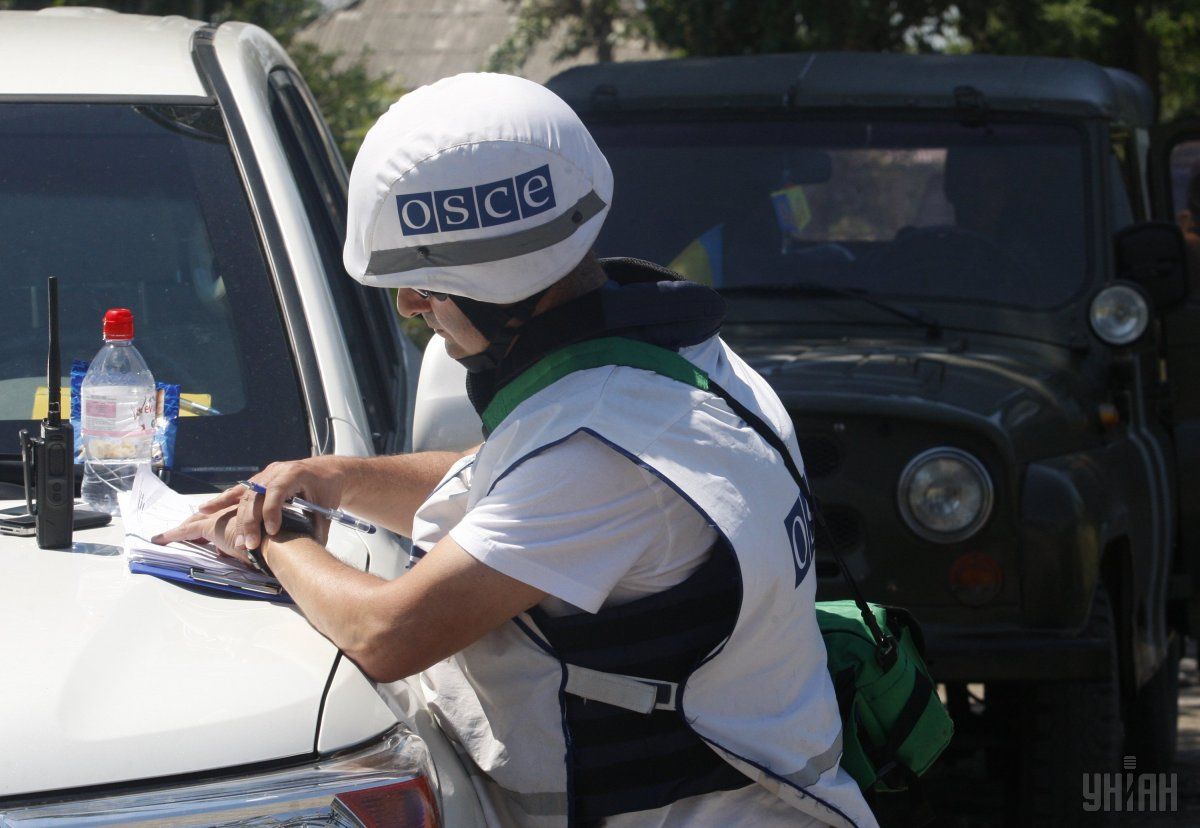 Photo from UNIAN
Ukraine's envoy to the Trilateral Contact Group, Yevhen Marchuk, says the Russian side at the negotiations in Minsk categorically rejects Ukraine's proposal on the introduction of monitoring by the observers of the OSCE Special Monitoring Mission (SMM) over the uncontrolled section of the Russian-Ukrainian border in the occupied part of Donbas.
"As expected, the first two hours of the ceasefire discussion were held amid harsh mutual accusations. We could not begin discussing specific activities since the Russian side categorically did not accept the proposals of the Ukrainian side," Marchuk wrote on Facebook.
Read alsoOSCE monitors record 215 explosions in Donbas within 24 hours
"We propose to discuss all the components of the ceasefire itself, starting from the 24-hour monitoring by the OSCE SMM of the border zone of the uncontrolled part of the Russian-Ukrainian state border. The only goal is for the OSCE SMM to record and document all facts of illegal mass supplies to separatists of arms and ammunition from the Russian Federation. That is, we are talking about the creation of a security zone by the SMM forces along the uncontrolled part of the state border," Marchuk said.
"With this agreement, we reaffirm the previously agreed and signed Minsk agreements. The Russian side categorically disagrees with the proposal, stating that it has nothing to do with the ceasefire, i.e. according to their logic, the constant mass illegal supplies of heavy weapons and ammunition from Russia to separatists, who are constantly shelling Ukrainian positions, are not related to the issue of a ceasefire. It is evident that the Russian side will be blocking other Ukrainian proposals as well," he added.