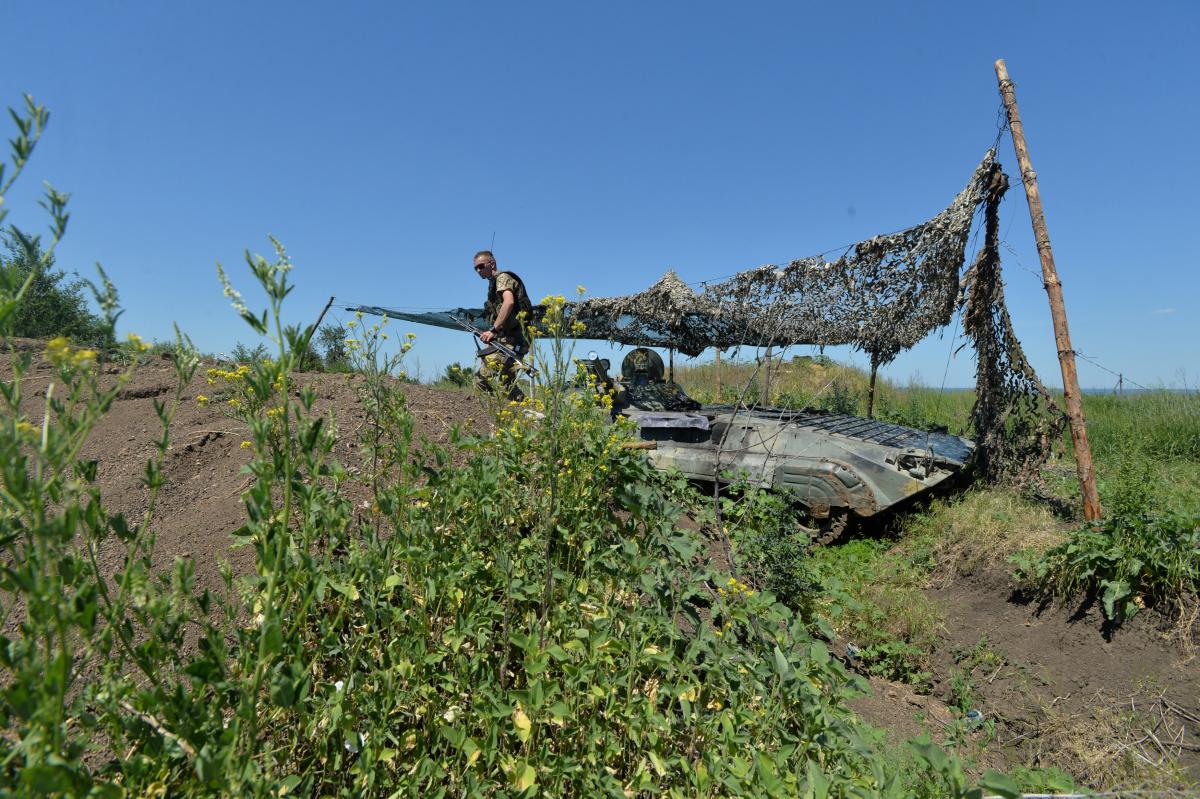 REUTERS
While the intensity of enemy attacks on Ukraine's Joint Forces in Donbas has somewhat subsided in the Luhansk direction amid the latest "harvest ceasefire," Russian propaganda masterminds never ceased their efforts to undermine the morale of Ukraine troops, according to the Ukrainian Military Television.
Servicemen defending the village of Krymske recently received text messages of intimidating and provocative nature.
"Soldiers of AFU, reverse your offensive to Kyiv while Kyiv hasn't destroyed you yet," one of the messages reads.
"We're just laughing at this all," a Ukrainian soldier tells the journalist. "Nothing else to say here, really."
As UNIAN reported earlier, Russia employs a wide array of tools of its sophisticated psychological warfare, an important part of hybrid aggression in eastern Ukraine. Ukrainian soldiers are regularly bombarded  with text messages dispatched by cell site simulators.
Some are crude threats, while others play on allegations that Ukraine's president, Petro Poroshenko, aims at enrichment as soldiers defend the country on its eastern flank, ABC News reported citing AP.
A few messages even tried to mimic payment alerts in a bid to trick soldiers into thinking their accounts were being emptied by their commanders.