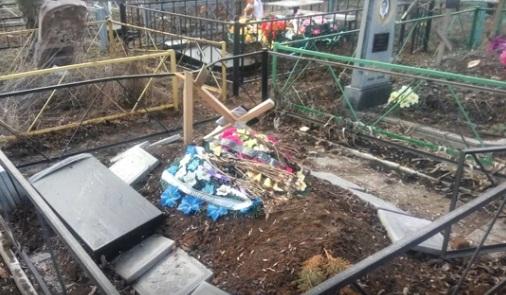 news.dn.ua
The cases of vandalism and smashing of graves of militants of the so-called "Donetsk People's Republic" ("DPR"), as well as desecrations of the "DPR symbols" have recently become more frequent in the temporarily occupied areas of Donetsk region as locals show hatred for the so-called regime.
Read alsoUkraine's law enforcers identity 54 foreign mercenaries fighting on side of "DPR/LPR" in Donbas
Thus, 18 graves and eight tombstone crosses were destroyed at the Chulkovske (Oleksiivske) cemetery in the Russian-occupied city of Donetsk, acts of vandalism were committed on six graves on the Walk of Fame of the dead "militants" at cemetery No. 3 in the town of Zuhres. What is more, over 25 tombstones were damaged or completely destroyed at the cemetery of the Karl Marx district in the town of Makiyivka, the local edition Vedomosti Donbasa has reported.
"Graves were destroyed at the Pivdenne cemetery, the cemetery of Kapitalna coal mine No. 6 in Donetsk, and other 'DPR's' cemeteries. The 'DPR flag' was stolen several times from the Walk of Fame of the dead 'defenders of Donbas,'" the report says.
The so-called "DPR" representatives claimed such "crimes" had never been committed in the region.
"Residents of the temporarily occupied territories explain the situation in their own way: 'It's just many began to hate the 'republic.' They are disappointed," the edition said.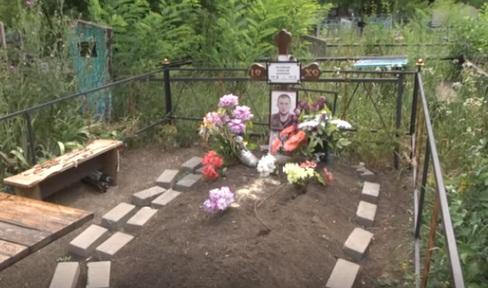 news.dn.ua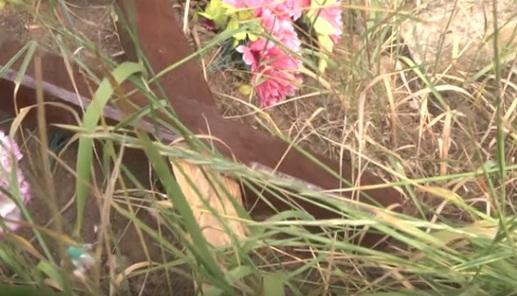 news.dn.ua
news.dn.ua