Military columnist suggests his possible scenario of Russian attack on Mariupol: Airstrikes and tanks
The expert claims that such scenario cannot be played out with the hybrid forces alone.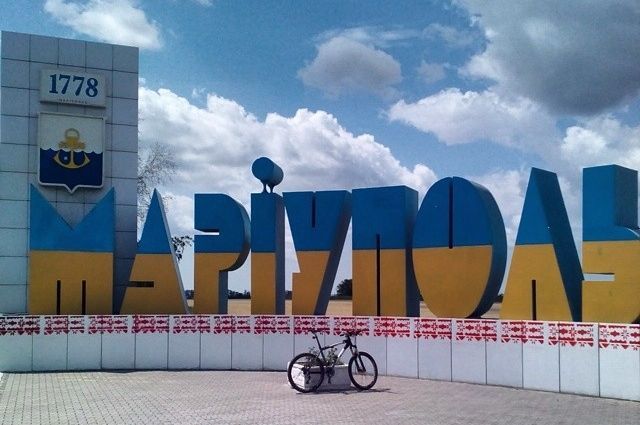 Begemot.media
Oleksandr Kovalenko, a military columnist of the website of Ukrainian OSINT NGO Information Resistance, has suggested his possible scenario of an attack by Russia on the Ukrainian strategic port city of Mariupol, Donetsk region, on the Sea of Azov.
"This must be a full-scale operation with massing the ground forces in the region along with amphibious operations from the Sea of Azov. But, as you know, the 'DPR' ['Donetsk People's Republic'] does not have any fleet to carry out such landing. And, given the concentration of the Armed Forces of Ukraine (AFU) in this sector, the Kremlin will simply have to resort to regular units of the Russian armed forces," the expert told the Ukrainian news portal Apostrophe.
Read alsoUnpublished photos of ruined Donetsk airport shared on social media
At the same time, it is impossible to carry out such an operation in a hybrid format, relying on the so-called "DPR" and "LPR" ["Luhansk People's Republic"] forces alone, the expert believes.
"In addition, there must be a strong, concentrated group of tanks to break through our multi-layered defense in that sector. Under this scenario, our Air Force and air defense systems will be used if Russia also resorts to aviation in response. Therefore, Russia will have to build up very large forces for one blow, but the Kremlin is in a wait-and-see position, trying to survive tougher sanctions, so such large-scale military actions are at least not in Moscow's interests," he suggested.
Israeli military instructor Tzvi Arieli, in turn, said the scenario is technically possible.
"If we do not go into details, which are better not to be covered in the media, the fortified positions around the city are not so reliable," he said.
If you see a spelling error on our site, select it and press Ctrl+Enter