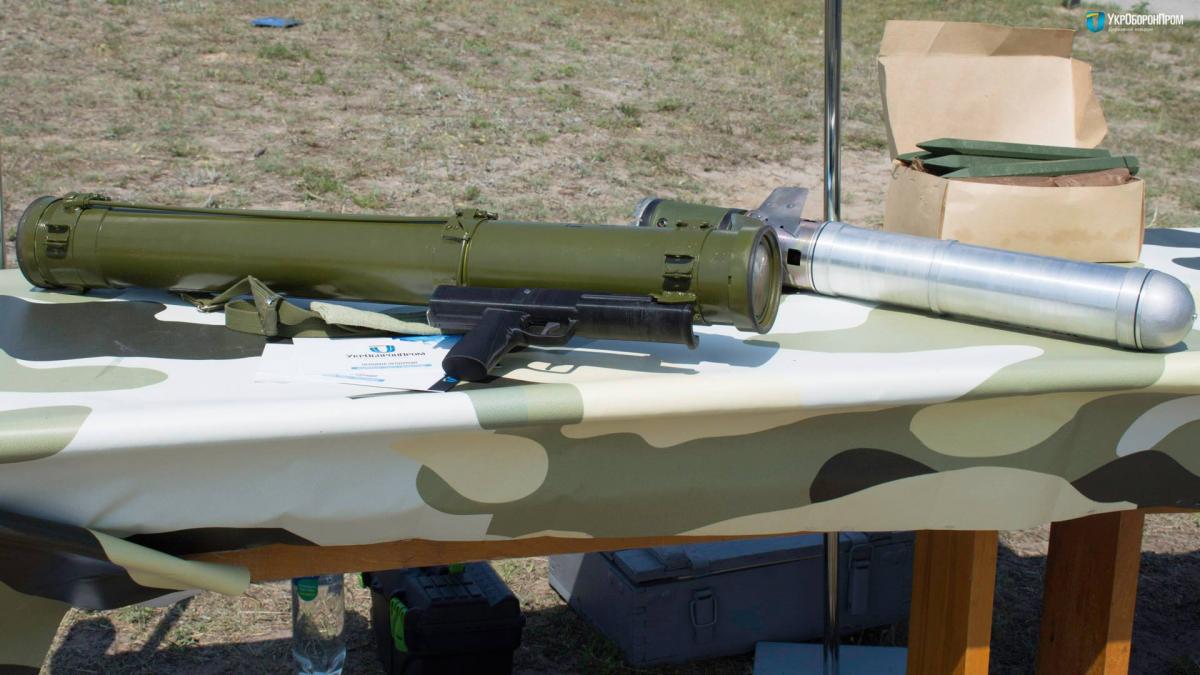 Photo from Ukroboronprom
Ukraine's State Scientific Research Institute of Chemical Products (Shostka, Sumy region), part of the state-run military-industrial concern Ukroboronprom, has established the production of RPV-16 rocket-propelled Infantry flamethrowers that successfully passed the tests and will soon strengthen Ukrainian defenses.
"The rocket-propelled infantry flamethrower is equipped with a reactive grenade with a special thermobaric mixture. The thermobaric weapon is able to destroy the enemy thanks to a high-temperature pulse in the explosion, which is accompanied by a sharp differential pressure. It is also known as a fuel-air explosive weapon," Ukroboronprom's press service said in a statement.
A high explosive action of a 93mm caliber grenade is equivalent to a large-caliber artillery shell. Therefore, the weapon is capable of destroying lightly armored vehicles at a distance of about 1 kilometer, as well as the enemy's live force, even behind powerful protective cover.
Read alsoUkraine already working to increase ammo production by NATO standards - Poroshenko
"The creation and serial production of RPV-16 became possible primarily thanks to the cooperation of the Research Institute of Chemical Products, the SE Shostka State Plant Impulse, and the State Joint Stock Holding Company Artem, which are Ukroboronprom's enterprises," reads the report.
UNIAN memo. Ukraine's state-run Ukroboronprom Concern was established in 2010 to ensure the effective operation and management of state-run economic entities involved in the development, manufacture, sale, repair, modernization and disposal of weapons, military and special equipment, and ammunition. Ukroboronprom incorporates over a hundred enterprises of Ukraine's military industrial complex.