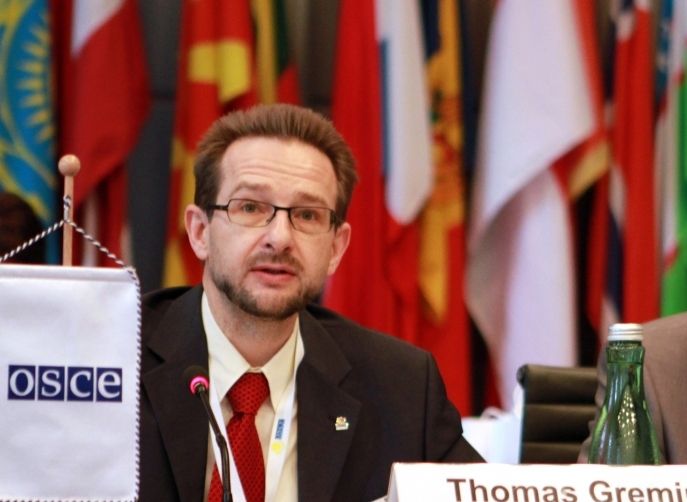 businessmir.ch
OSCE Secretary General Thomas Greminger says the Organization's Special Monitoring Missionmust be provided unrestricted access throughout Ukraine.
Noting on Twitter that while in Donbas he visited Stepanivka and met the Special Monitoring Mission's team working on the UAV launch site, OSCE Secretary General wrote: "To do their job OSCE SMM must be given safe & unrestricted access throughout Ukraine," the OSCE Secretary-General wrote on Twitter.
According to its mandate, the OSCE SMM shall carry out monitoring throughout Ukraine, including in occupied Crimea, occupied parts of Donetsk and Luhansk regions, as well as along the state border between Ukraine and Russia/
Read alsoSpies in OSCE Donbas mission: Will SMM say no to Russian participation
However, Russia refuses to allow access of SMM observers to the illegally annexed Crimea, while in Donbas, their movement and access to various sites are being hindered by Russian proxy forces. Russia is also blocking opportunities for the SMM to monitor the area along the section of Ukraine-Russia border beyond Kyiv control.