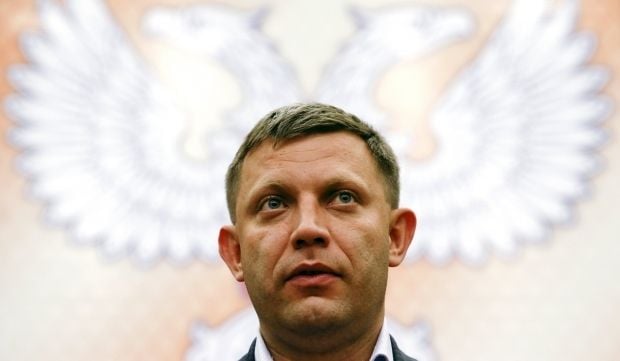 REUTERS
Head of the "Donetsk People's Republic" ("DPR") terrorist organization Alexander Zakharchenko slid out of sight some time ago, he has reportedly been wounded, according to unofficial information.
Chief terrorist Zakharchenko is said to be using crutches, the Ukrainian-based Vedomosti Donbassa news outlet reported.
Read alsoExpert says nothing to change if "DPR" leader replaced
According to reports, the "DPR" leader was wounded near the town of Avdiyivka, but Russian-controlled terrorists keep it secret.
According to other sources, Zakharchenko underwent surgery.
Earlier, several public accounts managed by the terrorist organization reported the death of one of its former leaders Igor Bezler, nom de guerre "Bes" ("Devil"), which was later denied.