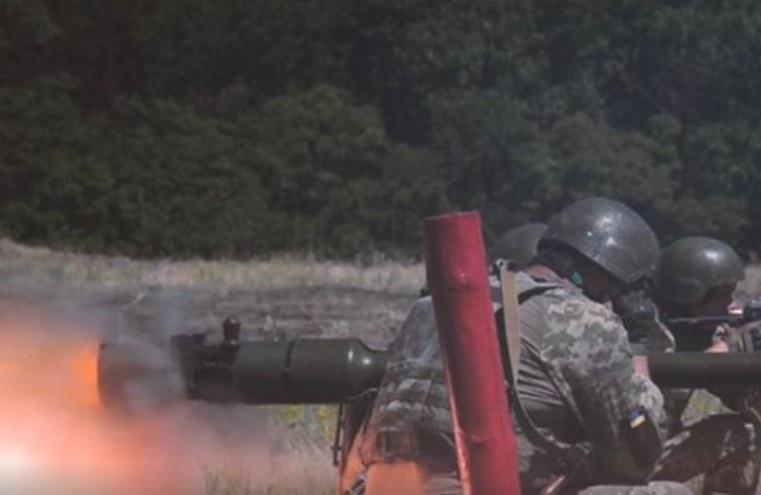 Screenshot
The Ukrainian military has demonstrated an SPG-9 anti-tank grenade launcher in action at one of training grounds in Donbas, eastern Ukraine.
Read alsoUkrainian military conducts drills with combat helicopters in Sea of Azov (Video)
Ukraine's Joint Forces showcased the performance of an SPG-9 anti-tank grenade launcher dubbed "the boot." The video was posted on Facebook by the 93rd separate motorized rifle brigade.
"This is an effective and powerful weapon. It can disable light armored vehicles, tanks and enemy troops with only one aimed shot," the report says.