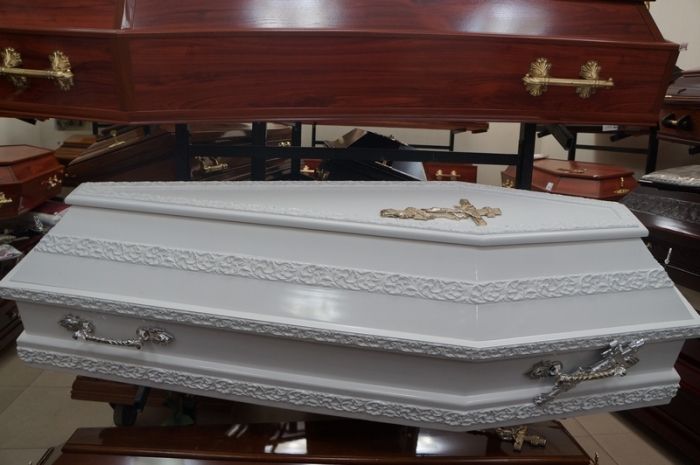 angel.tom.ru
The OSCE Observer Mission (OM), which is based at Russia's Gukovo and Donetsk Border Crossing Points (BCPs), has spotted a group of people from Russia carrying a coffin by hands across the Ukrainian-Russian border in Donbas.
Read alsoOSCE SMM must be allowed access throughout Ukraine - Greminger
"On July 31 at 04.12 at the Donetsk BCP, a group of four men and one woman entered the BCP from the Russian Federation on foot, carrying a coffin (by hands) and a big funeral wreath. They underwent border formalities and crossed to Ukraine. The observer team (OT) from its position could not ascertain whether the coffin was opened and if there was a body inside or not," the OSCE said in a weekly update as of July 31.
It is also reported on July 30 at 09:03 at the Gukovo BCP, the OT observed a fire vehicle entering the BCP from the Russian Federation and going towards Ukraine. A few minutes later, at 09:08, an ambulance also entered the BCP from the direction of the Russian Federation and travelled towards Ukraine. From its position, the OT was not able to see whether the vehicles actually crossed the border to Ukraine, or whether they remained at the "blind spot" behind the main building of the BCP, where the OT does not have permission to move.
At 12:40, another fire vehicle arrived at the BCP from the direction of the Russian Federation, stopped in the outbound lane to Ukraine, and returned shortly thereafter at 12:57 to the Russian Federation. Later that night, at 21:07, the OT observed an ambulance with Russian Federation license plates, coming from the direction of Ukraine and crossing the border into the Russian Federation. A few minutes later, at 21:13, a fire vehicle followed the ambulance. The OT could not confirm whether these were the same vehicles observed in the morning or not.