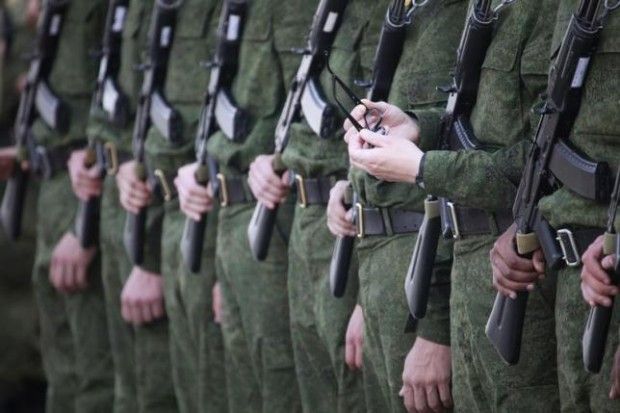 REUTERS
Russian-terrorist forces are pulling a considerable amount of military equipment toward the line of demarcation in Donbass in the framework of "military exercises" of 1st and 2nd army groups under the command of the Russian armed forces.
In a commentary to Obozrevatel, the press officer of the Ukrainian side to the Joint Center for Control and Coordination Oleksiy Harkusha said that the greatest accumulation of weapons is being observed in the zone of responsibility of the North territorial department in Svitlodarsk direction.
"In the areas where these maneuvers are being observed, there are several military testing grounds, and formally this is all happening in the framework of exercises that the 1st and 2nd army groups of 'LPR' and 'DPR' are conducting jointly with the Russian armed forces," he said.
Read alsoJFO: Ukraine reports 4 WIA's amid 28 enemy attacks in Donbas in past day
According to him, as of today, the Ukrainian side no longer sees the amassing of as much equipment as was moved in during the previous days.
The Joint Forces HQ is also monitoring the actions of Russian-backed militants.
"Amassing of weapons was also observed previously. All of this is being monitored. If there is a real threat, there will be a real response," said spokesman for the JFO, Oleksandr Zavtonov.
When asked whether there was the possibility of active offensive operations by the occupation forces, the official assured that "there is no threat of an offensive."
However, the press center of the JCCC stresses that it is necessary to be prepared for any developments. "You can expect anything, and under the guise of exercises or maneuvers, military equipment and personnel could be deployed in favorable positions for further action," explained Harkusha.