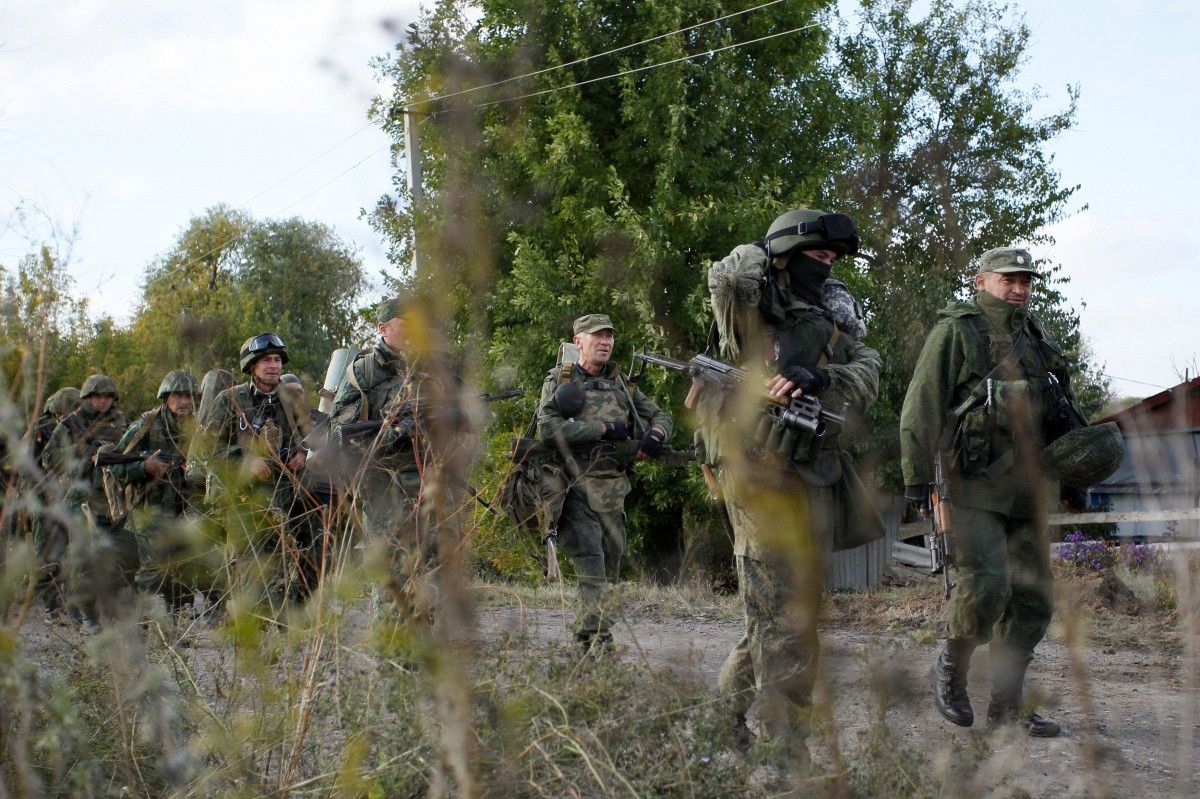 REUTERS
The Russian Federation has sent over 2,000 new troops to Donbas, eastern Ukraine, to carry out combat missions.
This was reported by member of the Main Directorate of Intelligence of Ukraine's Defense Ministry Vadym Skibitsky, according to the Directorate's website.
He also mentioned the deployment by Russia of its equipment in Donbas.
Read alsoOSCE drone spots convoys of Russian trucks entering and exiting eastern Ukraine
"This equipment, which is deployed in occupied areas in Donetsk and Luhansk regions, belongs to the occupation troops," he said.
According to him, the enemy's military hardware is either on the front line or at the training grounds where active combat training is taking place.
Every day Ukraine's military intelligence service records about five to six instances of the violation of the Minsk agreements connected with the non-withdrawal of military equipment, he said.
These are main battle tanks and artillery systems, which are now closer to the front line than the Minsk accords allow, he added.
As UNIAN reported, Ukraine reported one killed in action, while another two were wounded in action in Donbas on August 9.