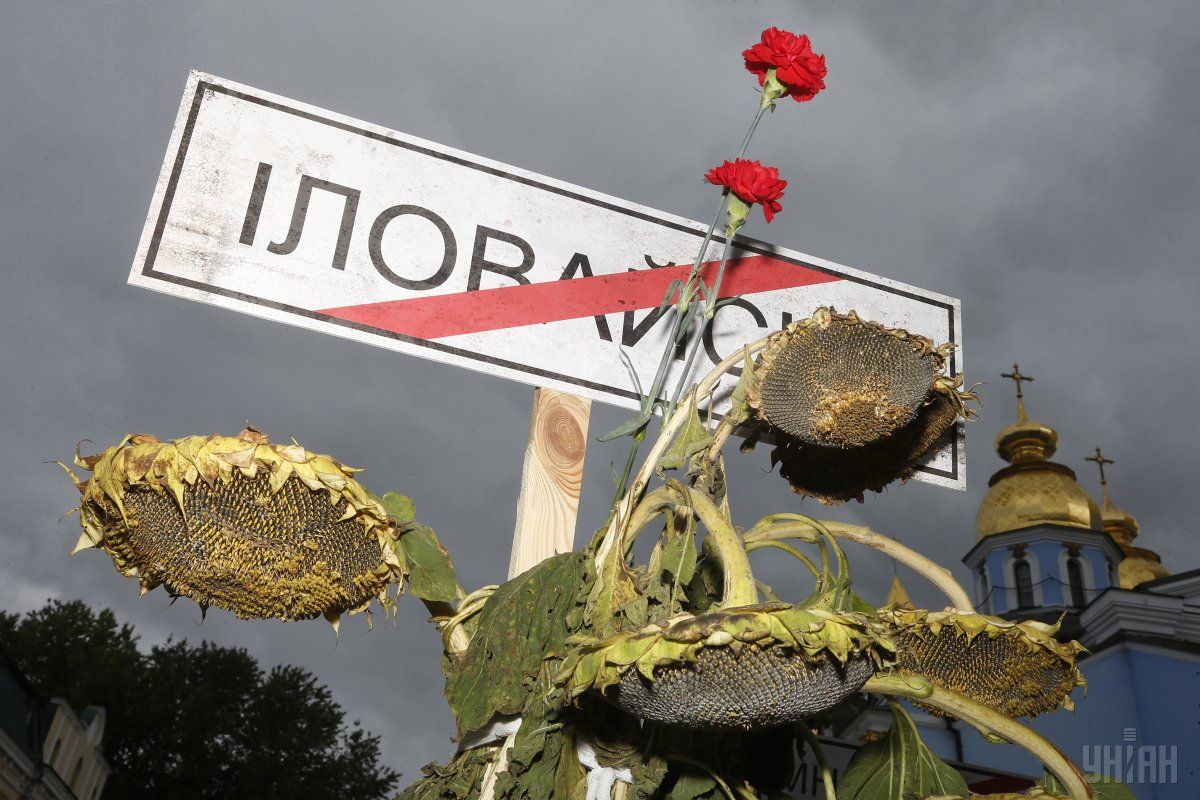 Photo from UNIAN
Ukraine's forces launched an operation to liberate the eastern Ukrainian city of Ilovaisk on August 10, 2014, and within eight days Ukrainian troops pushed back Russian occupation forces from a part of the city, which was a significant breakthrough at the time.
On August 19, Ukrainian forces even managed to break through to the center of Ilovaisk and raise the Ukrainian flag there.
However, after the invasion of regular Russian troops, the Ilovaisk group got into encirclement by the enemy.
Read alsoRussia was stalling opening of "Ilovaisk corridor" to organize ambush of Ukrainian troops – Defense Ministry
On August 29, Russian President Vladimir Putin promised to open the "green" corridor to the Ukrainian military, who were still surrounded in the area. At the same time, the enemy put forward an ultimatum, demanding that the Ukrainian forces surrender all heavy weapons.
Russians never followed through on their promises and on August 30 the Ukrainian convoys were ambushed. The brutal attack took lives of 366 Ukrainian soldiers and leaving 429 injured, according to official statistics.
Hundreds of Ukrainian soldiers were taken captive, then held in inhuman conditions and tortured.
Heavy losses of those days prompted the Ukrainian leadership to conclude the Minsk truce.
An investigation into the causes of the tragedy is still ongoing.
These days, Ukraine is marking the fourth anniversary of the Ilovaisk tragedy.