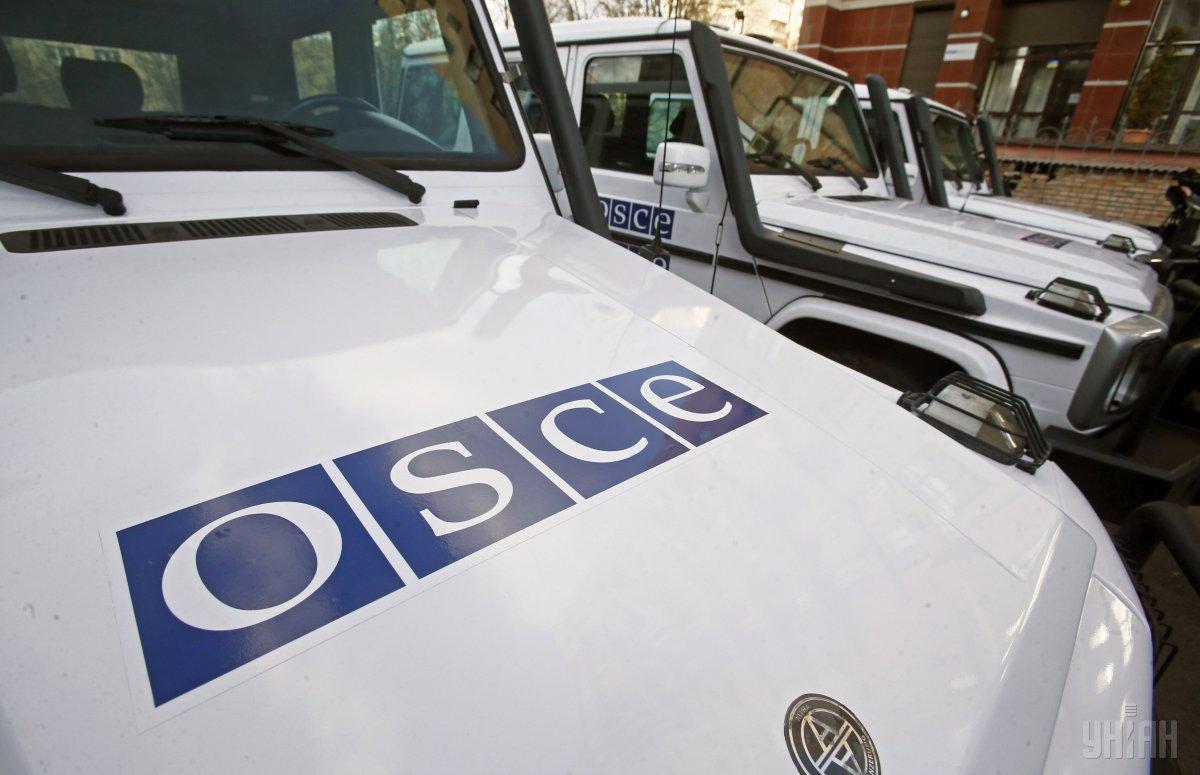 Photo from UNIAN
The OSCE Special Monitoring Mission (SMM) to Ukraine has spotted the amassing of heavy weapons and new ammunition crates in non-government-controlled area.
"Beyond withdrawal lines but outside designated storage sites in a non-government-controlled area, on August 10, an SMM mini-UAV spotted in total 18 towed howitzers (eight 2A36 Giatsint-B, 152mm and ten 2A65 Msta-B, 152mm) in the abovementioned compound north of Khrustalnyi (formerly Krasnyi Luch, 56km south-west of Luhansk)," the OSCE said in an update as of 19:30 Kyiv time on August 12, 2018.
Read alsoOSCE spots four electronic warfare systems in Russia-occupied Luhansk area: "All seen for the first time"
"About 1km north-west, at another compound, the same SMM mini-UAV spotted an artillery reconnaissance vehicle (PRP-4 Nard) and 775 ammunition crates (some of which were assessed as new), as well as 118 crates of MLRS (BM-21) rockets," the report says.
According to the report, in violation of withdrawal lines in non-government-controlled areas, an SMM long-range unmanned aerial vehicle (UAV) again spotted six multiple launch rocket systems (MLRS) (BM-21 Grad, 122mm) in a compound north of Khrustalnyi on August 10, which were not seen earlier during the day when an SMM mini-UAV flew over the same area. On August 11, the SMM saw four MLRS (BM-21) near Novoamvrosiivske (56km east of Donetsk).