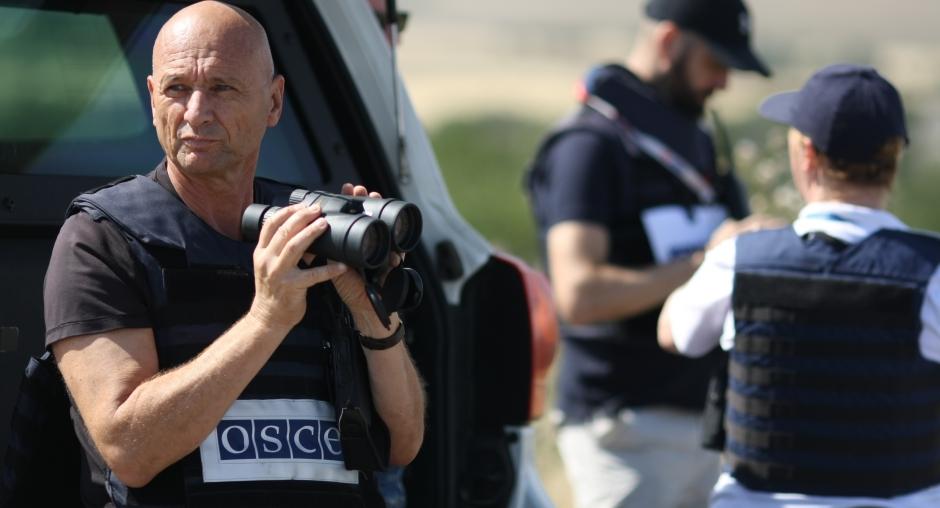 Photo from the OSCE
The OSCE Observer Mission, which is based at Russia's Gukovo and Donetsk Border Crossing Points (BCPs), has spotted a ritual service van on the Ukrainian-Russian border in Donbas.
Read alsoOSCE spots people with coffin on Ukraine-Russia border in Donbas at night
"On August 7 at 09:38, the observer team at the Donetsk BCP observed a Ritual Service van with Ukrainian licence plates and sign 'Funeral Service' written in Russian. Two persons were observed in the van," the OSCE said in a weekly update as of August 14.
"Later, on the same day at 12:19 the same van was observed crossing back to the Ukraine direction," it said.