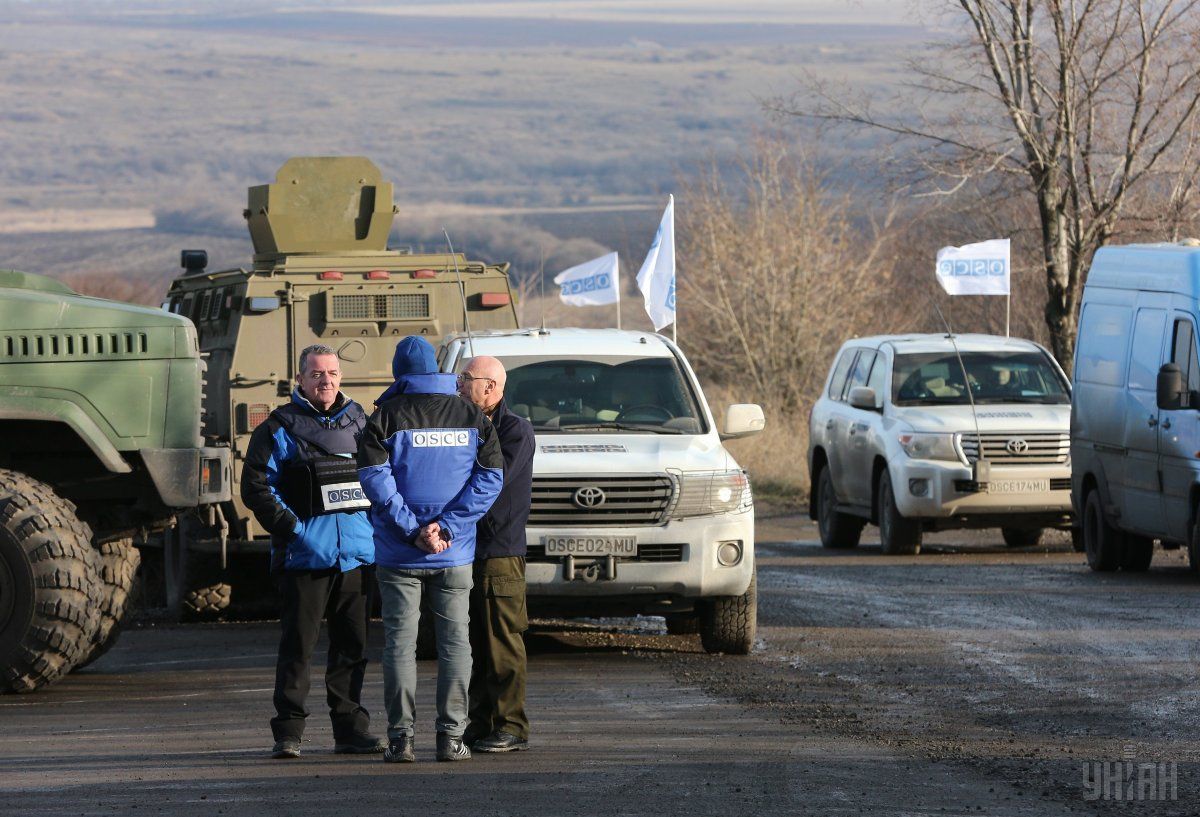 Photo from UNIAN
The OSCE Special Monitoring Mission (SMM) to Ukraine says an SMM patrol on August 16 came under fire near the village of Holmivskyi located in non-government-controlled area in Donetsk region.
"Three SMM patrol members were outside the vehicles and the two others were inside. A member of the armed formations, armed with an automatic rifle, and a Voda Donbassa worker were speaking to the SMM, while two other armed members of the armed formations (also with automatic rifles) and two Voda Donbassa workers were in a van parked nearby. At 09:14, the three patrol members outside the vehicles heard an undetermined explosion approximately 500m north and another undetermined explosion about 500m south-south-east, followed by about ten shots of small-arms fire 100-150m north and north-west, two of which were assessed as flying over the heads of the three patrol members who were outside the vehicles," the OSCE said in a spot report on August 16.
Read alsoOSCE: Member of illegal armed formations points rifle at SMM in Smile
The SMM patrol consisting of five SMM members and two armored vehicles was monitoring adherence to the ceasefire.
The report says patrol got into their vehicles immediately and left the area and later returned safely to its forward patrol base in Horlivka (non-government-controlled, 39km north-east of Donetsk). The SMM notified the Ukrainian Armed Forces side of the Joint Centre for Control and Co-ordination and the armed formations about the incident and requested follow-up.
As UNIAN reported earlier, Russian-led militants once again began to use Grad multiple rocket launchers banned by the Minsk accords against Ukraine's Joint Forces positions.