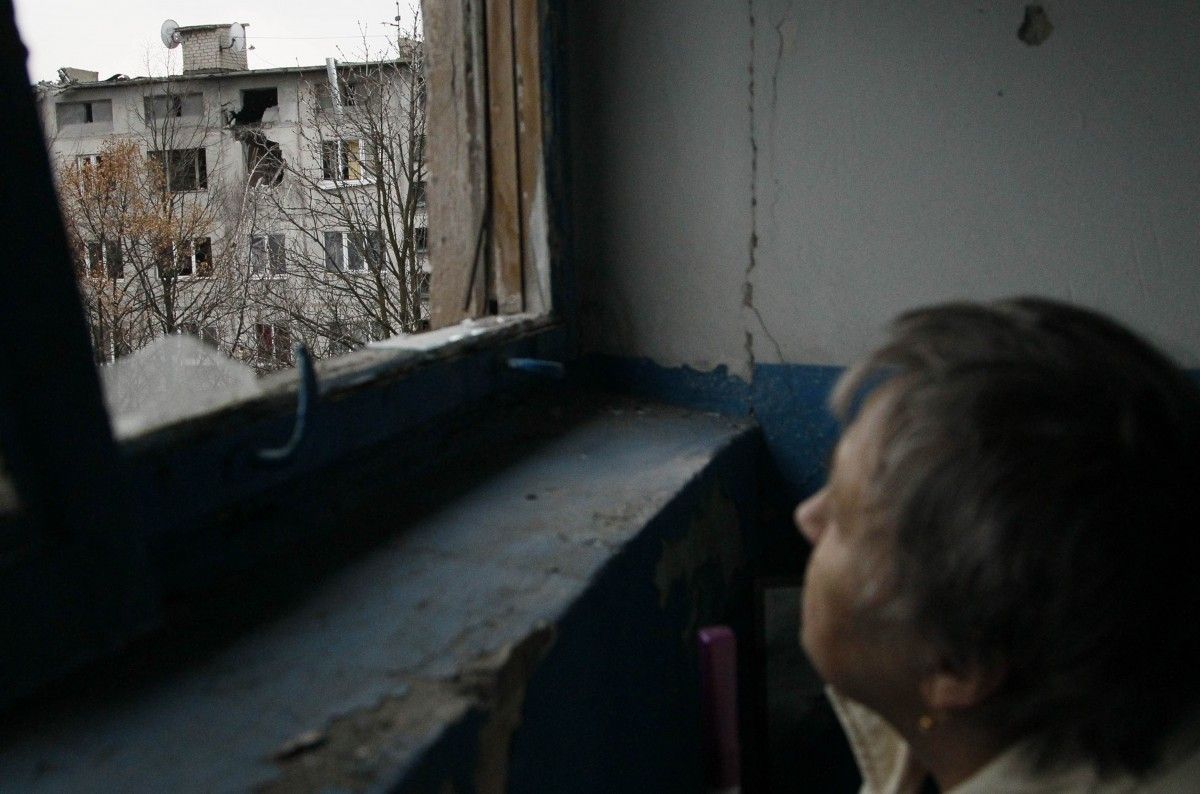 REUTERS
On the 10th commemoration of World Humanitarian Day (WHD), the United Nations Office in Ukraine calls for urgent action to protect millions of Ukrainian civilians severely affected by ongoing active hostilities in the east of the country.
The United Nations Resident and Humanitarian Coordinator in Ukraine, Ms. Osnat Lubrani, urges increased support by the international community to scale up much-needed humanitarian assistance to respond to the large-scale humanitarian needs generated by the crisis, United Nations in Ukraine said in a statement.
"I am deeply concerned that millions of Ukrainian men, women and children living near the 450-km-long 'contact line' are regularly exposed to sniper and small-arms fire, shelling and unacceptable risks from extensive mine and unexploded ordinance contamination," Ms. Lubrani says. "I implore the international community to increase their support for scaling up efforts to alleviate the suffering of the civilian population affected by the crisis wherever they reside within Ukraine's territory and reiterate appeals for full respect for international humanitarian law."
Read alsoOSCE: Over 160 people killed this year in Ukraine fighting
Having entered the fifth year of the crisis, over 3,000 civilian men, women and children have been killed and more than 9,000 injured in eastern Ukraine. More than 3.4 million people struggle daily to find food, water, shelter, health care and education, exacerbating their vulnerabilities and undermining their resilience. "On this important day commemorating humanitarian action, I would like to acknowledge the tireless efforts of the humanitarian community who are helping to alleviate the suffering of millions of civilians affected by the hostilities in Ukraine," Ms. Lubrani says. In the first six months of 2018 alone, more than 600,000 Ukrainian civilians have been reached with vital humanitarian relief in all affected areas of Ukraine.
"For this critical life-saving work to be undertaken, safe and secure humanitarian access to all affected people is necessary. I'd therefore like to stress that, as is the practice for humanitarian response, United Nation's humanitarian activities in Ukraine are undertaken in accordance with the well-established principles of humanity, impartiality and neutrality, as well as being in line with relevant UN resolutions reaffirming support for the sovereignty, independence and territorial integrity of Ukraine".
Ms. Lubrani also sought to acknowledge the progress being made to find solutions for Ukrainians that have been displaced by the crisis. "I wish to take the opportunity to recognise the importance of the Government's action plan covering Internally Displaced People in Ukraine and reiterate the United Nation's continuing commitment to provide full support with its implementation," she says.
Ms. Lubrani stressed that whilst she is confident that the important work of the humanitarian organisations will continue, more funding is urgently required to fully cover the vast humanitarian needs in eastern Ukraine. "I am concerned that the humanitarian response is funded at less than a third of the required amount," Ms. Lubrani says. Despite this shortfall, local, national and international humanitarian actors aim to reach 2.3 million vulnerable men, women and children in 2018. "I call on Member States to stand in solidarity with the people of Ukraine and support our tireless efforts."