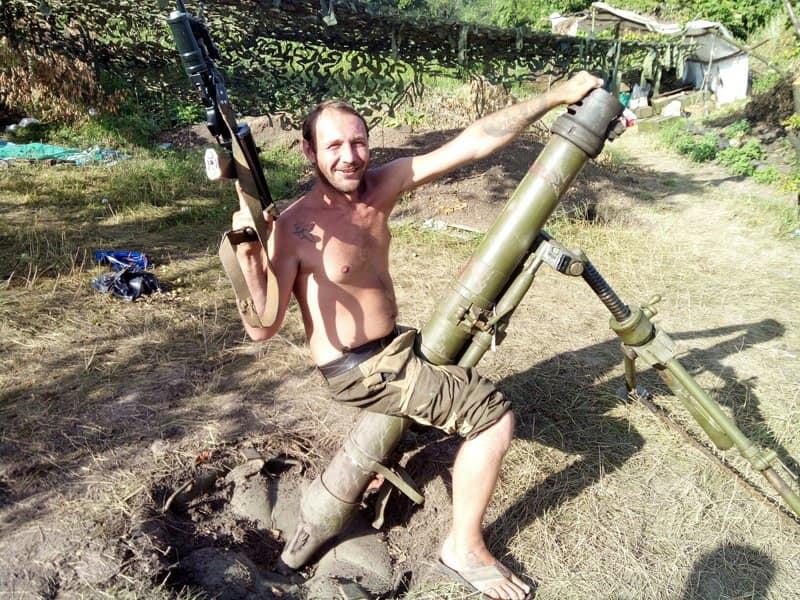 photo of militant / Anatoliy "Shtirlitz" Shtefan, Facebook
A Ukrainian military serviceman, Anatoliy "Shtirlitz" Shtefan, has posted on Facebook photos he harvested from social networks of Russia-controlled militants recently terminated in eastern Ukraine.
One of the said militants was a Moscow resident, the posting says.
According to the report, on August 19, Alexei Pritula, code name "Vesna," a Makiyivka native, was killed in the area of Maryinka, and on August 20, a militant from Moscow, Vitaly "Sly" Kurnosov was terminated.
"Civil War, you say? Right..." the officer of Ukraine Armed Forces sneered.
As UNIAN reported earlier, Anatoliy "Shtirlitz" Shtefan earlier said that residents of the temporarily occupied territories of Donbas grow increasingly disappointed with the realities of the "Russian world," and much fewer potential recruits from among the locals are now ready to join the ranks of Russia-occupation forces.
"I monitor social networks and public platforms in 'LPR/DPR.' Now people are disappointed and realize what they've done with their referendum, war, and the very fact that they let in that 'the Russian world'," the officer said.