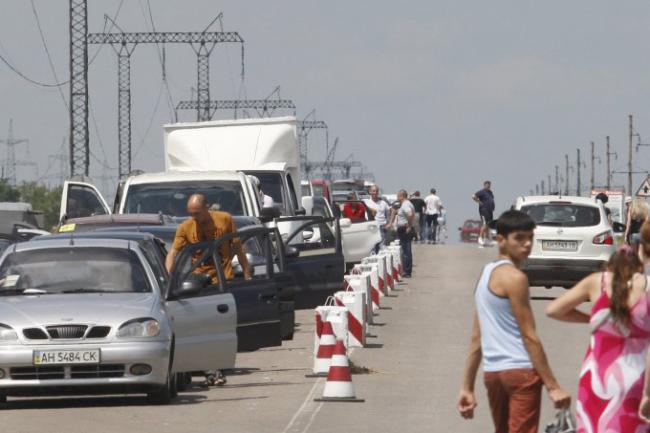 No military or civilian casualties have been reported / Photo from sprotyv.info
The Mayorsk checkpoint located on the contact line between Ukrainian controlled and uncontrolled areas in Donetsk region has come under sniper fire from the side of the Russian-occupied area.
Civilians have been evacuated from the scene, the Joint Forces Operation's press service said on Facebook on Thursday, August 23.
"[Russian-led forces] in the occupied area opened fire from 7.62mm sniper rifles to attack the Mayorsk checkpoint at 15:48 Kyiv time today," the press service said. "As a result of the attack, one of the modules was damaged while border guards of the Kramatorsk detachment from [Ukraine's] Joint Forces were checking citizens crossing the contact line."
Read alsoUkraine forces repel 5-hour enemy offensive in Donbas, suffer losses
"Once again Russian-backed forces have neglected the life and health of civilians by opening fire not only on the Joint Forces positions, but also on the checkpoint with the adjacent road corridors," it said.
A 'Code Red' warning was issued over the incident.
"The civilians have been evacuated to a safe place, military personnel have taken their positions. No military or civilian casualties have been reported," the Ukrainian side said.