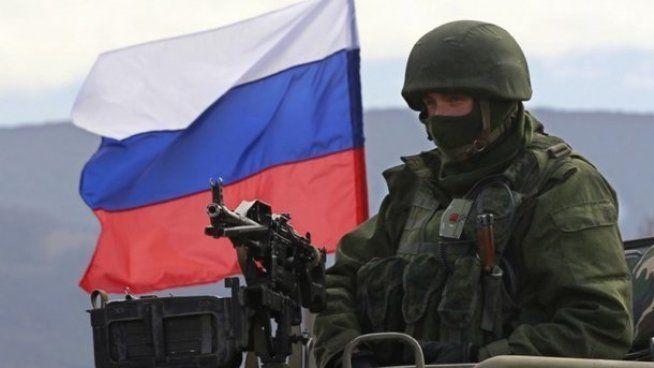 amurburg.ru
UNIAN correspondent in Russia Roman Tsymbaliuk has said the Russian occupation forces will not leave Ukraine's Donbas as it will be perceived as Russian President Vladimir Putin's weakness.
"Donbas has turned into scorched territory in the four years: factories have been shutting down there, mines are being flooded, [there is an] environmental disaster, the standard of living has been worse than ever, so people flee to Russia and Ukraine. But even if everything is razed to the ground there, the occupiers will not leave. After all, it will be perceived as 'Putin's weakness,'" Tsymbaliuk told the Fakty daily newspaper in an interview.
Read alsoRussia reportedly sends another train with fuel to occupied Donbas – volunteer
According to him, the Russian Federation will not also allow the deployment of international peacekeeping forces to the occupied areas in Luhansk and Donetsk regions.
The journalist says Russia is aware that Ukraine and its allies will not agree to Russia's format of the presence of peacekeepers in Donbas, i.e. the deployment of the peacekeeping forces along the contact line.
"My prediction is that there will be no peacekeepers unless there is certain turmoil in Russia, economic or any other kind. But there are no such prerequisites in the medium-term outlook," Tsymbaliuk said, adding that Russia's resilience is great.
In this case, propaganda plays its role as it flows into the minds of Russians from all mass media – people are ready to endure much when it comes to "getting up off knees for Great Russia." At the same time, the journalist says that 77% of the votes in the presidential election, supposedly given to Putin, is a "made-up figure."