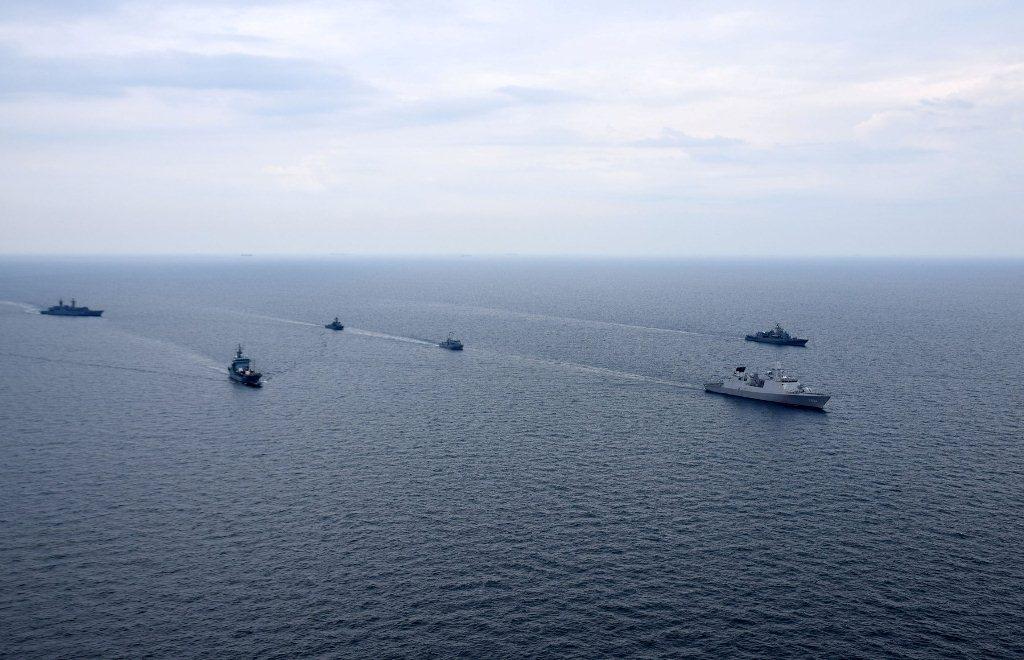 navy.mil.gov.ua
Ukrainian Vice-Admiral Ihor Voronchenko, the Commander of the Navy of the Ukrainian Armed Forces, says Ukraine will soon boost its naval grouping, as well as marine and artillery forces in the Sea of Azov.
Speaking at the Storm 2018 joint exercises of the Navy with other military formations and law enforcement agencies, he said these drills held under the leadership of the General Staff of the Armed Forces involve the units of the Land Forces, Air Force, special operations forces of the Ukrainian Armed Forces, the State Border Guard Service of Ukraine, the National Guard of Ukraine and the State Special Transport Service of the Ministry of Defense of Ukraine, the press center of the command reports.
Read alsoRussian-led forces step up training of units along Azov Sea coast – Ukraine Def. Ministry
The drills, which began on August 28, are performed in two stages – the management of troops (forces) in the course of air defense and stabilization actions and during the defense of the Black Sea coast.
According to Voronchenko, "exercises to manage a certain set of troops in repelling armed aggression from the naval direction are conducted to improve the practical skills of command staff in the course of making decisions while working out the said tasks."
"An important element is the improvement of the work of the control command post and compatibility with other command facilities," he said.
The units conduct stabilization operations, repel enemy air attacks, regroup troops, prepare areas for tasks, take anti-subversive and sabotage defense measures, and handle enemy sabotage and reconnaissance groups. The relocation of naval aviation units to a military airfield and the replenishment of all types of ammunition by support units have also been carried out.