Photo from UNIAN
Four years ago, the Russian regular army executed a column of Ukrainian troops who were leaving the town of Ilovaisk, which was under siege, later dubbed as the "Ilovaisk pocket."
Read alsoRussia fully responsible for Ilovaisk tragedy – Ukraine's General Staff
The Ukrainian military in early August 2014 seized the town of Ilovaisk with a large railway junction used by the Russians to bring weapons to Donbas.
And at the end of the month they became encircled by Russian-backed Donbas militants and Russian military personnel. Russian President Vladimir Putin then promised to free the besieged Ukrainian soldiers through the so-called "humanitarian corridor," but it turned into a trap.
An action was held outside the Russian embassy in Kyiv where crosses were set up with photos of those killed in the "Ilovaisk Cauldron" and demands were voiced to "punish Russian President Vladimir Putin" for the atrocity.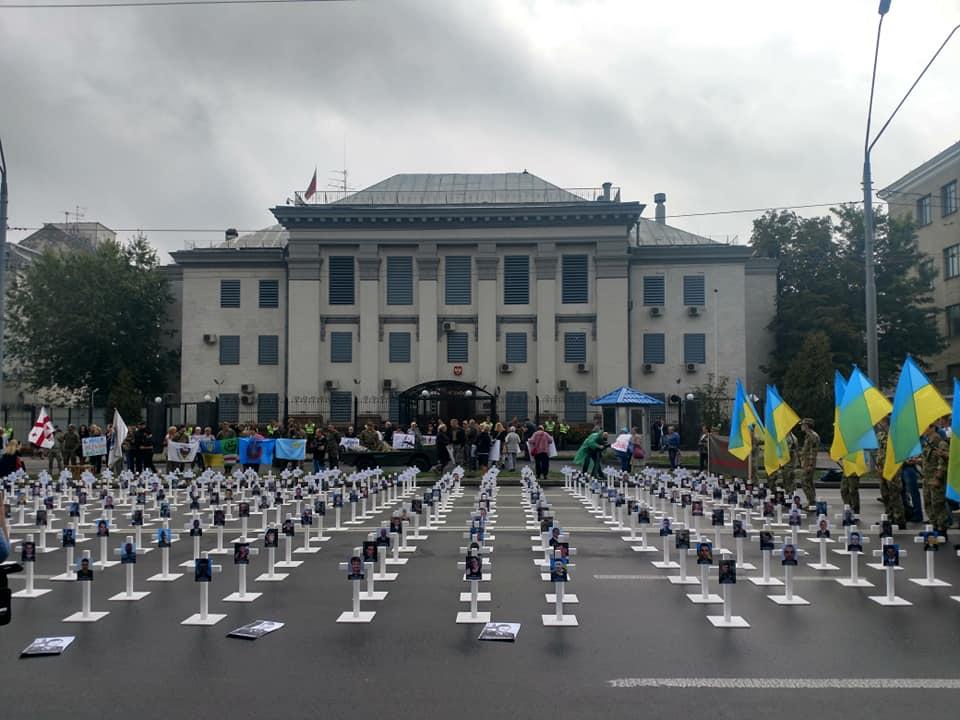 Ivan Tataurov / Facebook
UNIAN memo. The Ukrainian military began to pull back from Ilovaisk through the "green corridor," but amid the withdrawal of the column, they were executed by shooting. According to official reports, the Ilovaisk massacre took the lives of 366 Ukrainian servicemen, 429 soldiers were wounded, while another 300 people were taken prisoner.