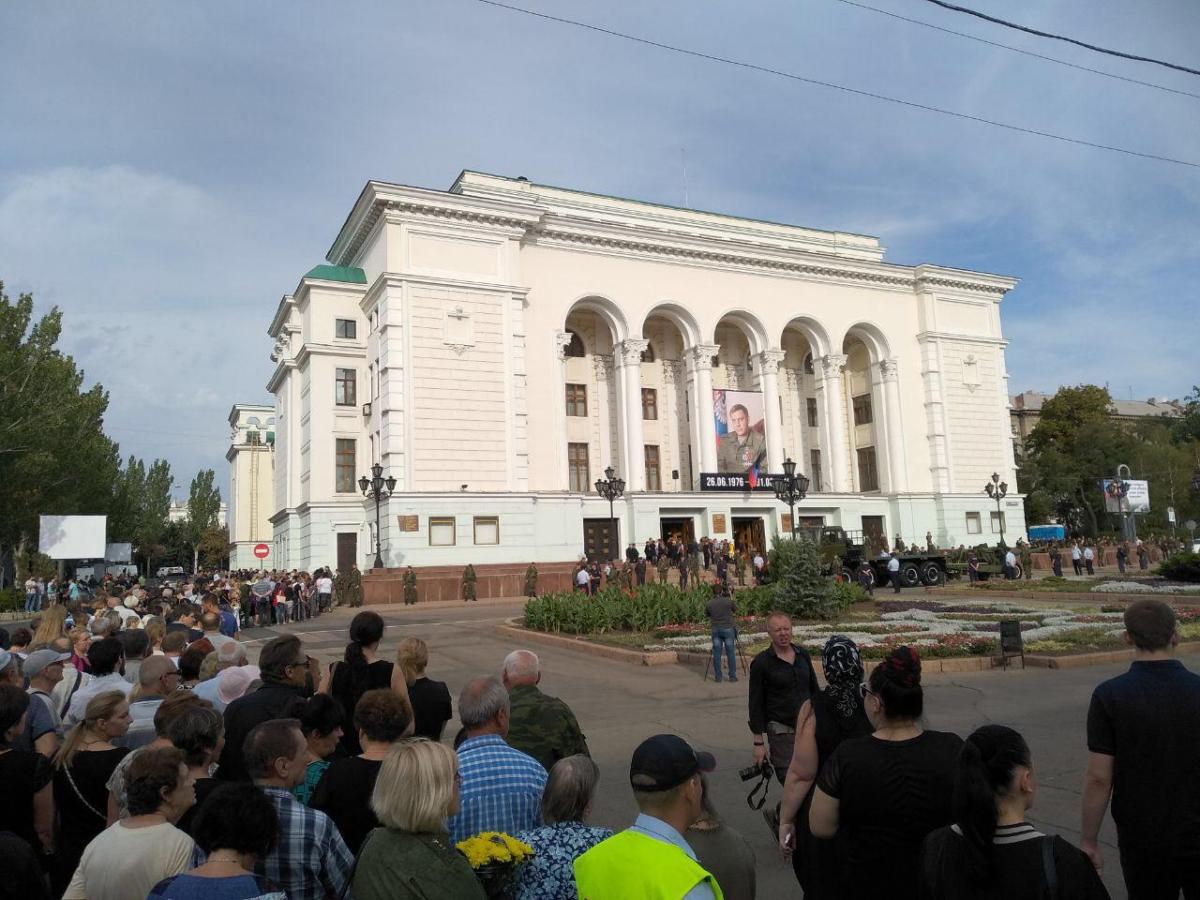 The final farewell ceremony in the Donbass Opera building / Photo from Telegram channel "Inside Donetsk"
Local students and workers from budget-financed enterprises and organizations have reportedly been forced into attending the funeral of recently killed leader of the self-proclaimed "Donetsk People's Republic" ("DPR") Alexander Zakharchenko in the Russian-occupied city of Donetsk on Sunday, September 2.
What is more, local residents from neighboring Russian-occupied towns and villages are being bussed to the funeral, the Ukrainian news outlet Novosti Donbassa has reported.
In particular, a schedule of free buses from the town of Horlivka has been shared through a Telegram channel.
Photo from Telegram channel "Inside Donetsk"
The final farewell ceremony is being held in the Donbass Opera building. Russian-backed terrorists have introduced enhanced security measures in Donetsk. Traffic in some areas of the city is blocked.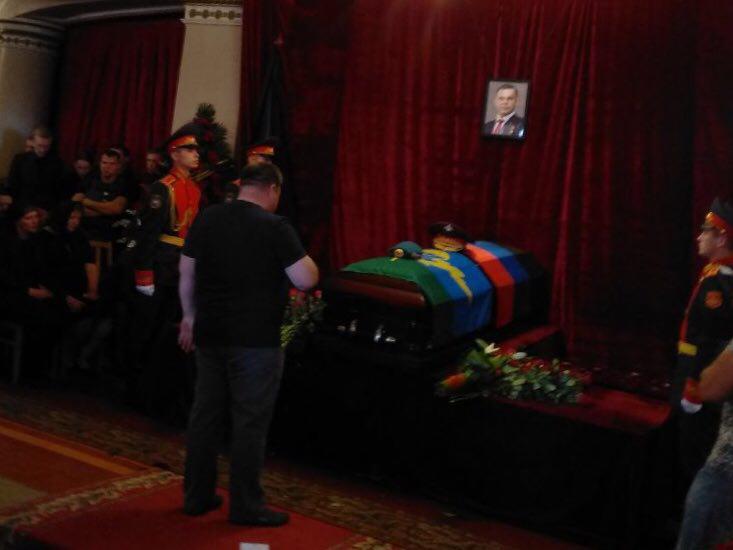 Photo from Telegram channel "Inside Donetsk"
Zakharchenko's casket is standing with its lid closed.
Russian media have already reported that over 120,000 people have appeared to attend the funeral. Delegations from Russia, and two Russian-occupied territories of Georgia – South Ossetia and Abkhazia, are present at the ceremony.
Read alsoBomb in chandelier: Media disclose details of Zakharchenko hit
Zakharchenko, who was killed in an explosion in the center of Donetsk on August 31, will be buried in the local Yuzhnoye (Pivdenne) cemetery.
The self-proclaimed republic declared September 1-3 to be 'official' days of mourning.
As was reported earlier, the August 31 explosion killed two persons and nine more were injured.
The so-called "First Deputy Prime Minister" Dmitry Trapeznikov, who prior to the Russian-Ukrainian war was in charge of the football fan organization of tycoon Rinat Akhmetov's FC Shakhtar Donetsk, was appointed acting head of the "DPR."