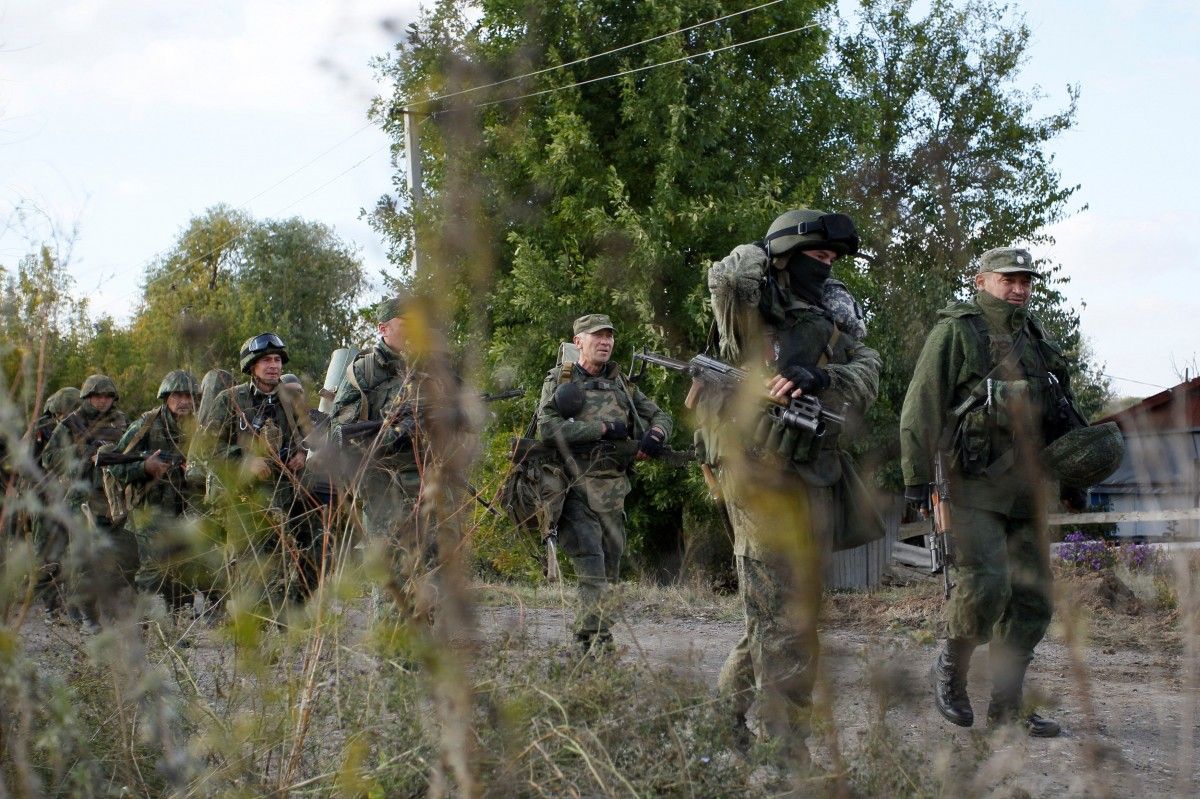 REUTERS
The Ukrainian police are investigating facts when weapons illegally seized by Russia amid the annexation of Crimea have been supplied to Russian-led terrorist groups in Donbas, the east of Ukraine.
Investigators of the Main Directorate of the Ukrainian National Police for the Autonomous Republic of Crimea and Sevastopol have added such information to the State Register of Pre-Trial Investigations, the National Police's media liaison office reported.
Thus, they launched criminal proceedings against the Russian Federation on the grounds of committing a criminal offense under Part 2 of Article 438 (breach of laws and customs of war) of the Criminal Code of Ukraine, i.e. the supply of weapons from the annexed peninsula to illegal armed forces in the east of Ukraine.
Read alsoRussia sends "up to 1,000 tanks towards border with Ukraine" – media
After Russia's army occupied Crimea in March 2014, firearms from more than 10 Ukrainian military units were shipped to Russian-occupied areas in Donbas.
The police recorded more than 60 facts when they seized weapons used by terrorists in Donbas that were being stored at the Ukrainian Armed Forces' units in Sevastopol, Feodosia and Simferopol amid the annexation.
"These facts prove that it is the Russian Federation that arms terrorists in the east of our country who kill civilians and Ukrainian soldiers every day," chief of the National Police Serhiy Knyazev said.
According to him, 51 assault rifles, 15 guns, two grenade launchers and one carbine – all originating from Crimea – were seized by Ukrainian law enforcement agencies in Donetsk and Luhansk regions.
Under international law, a state that unlawfully occupied another country's territory should maintain law and order in the occupied areas. Despite this, Russia not only failed to ensure the secure storage of small arms and ammunition in the territories of the seized military units of Ukraine in Crimea and Sevastopol, but also relocated the weapons it seized from 14 Ukrainian military units and one military college to occupied Donbas.
"Later, these weapons were given to illegal armed groups in the east of our country for waging an aggressive war against Ukraine," it said.