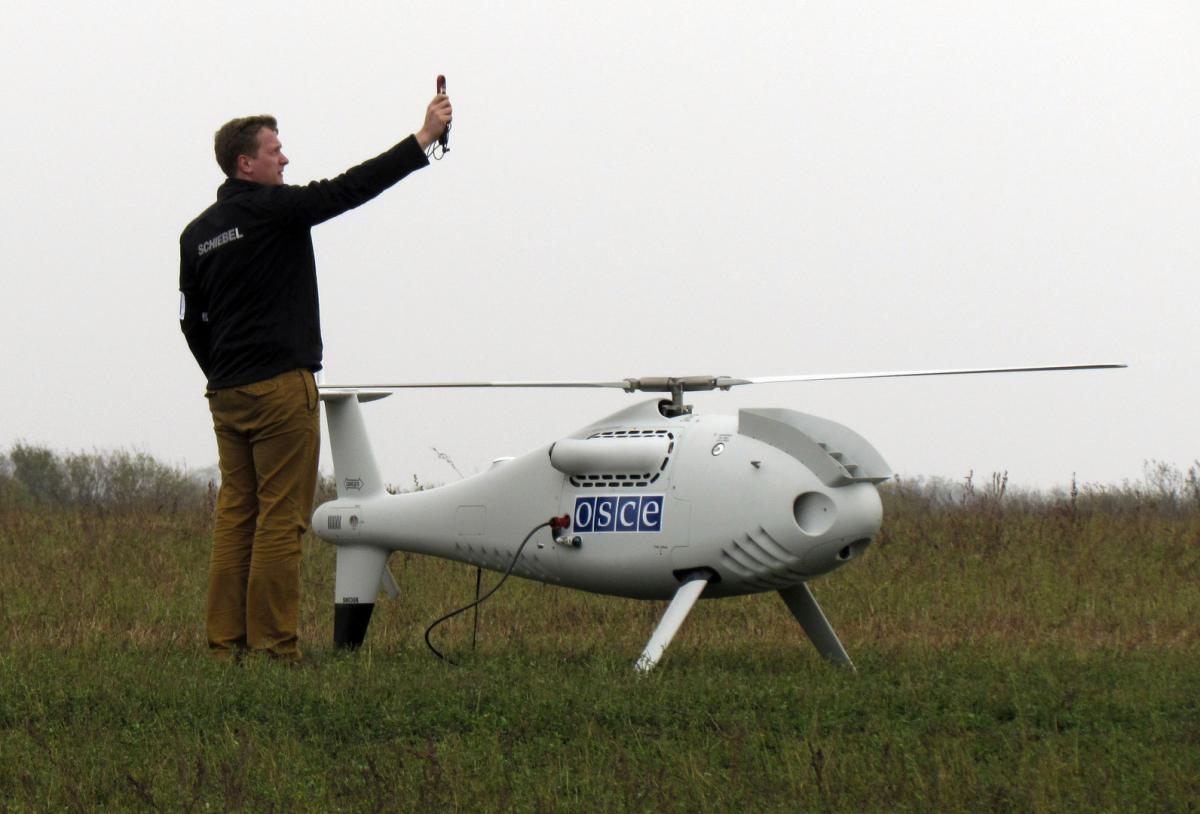 REUTERS
The OSCE Special Monitoring Mission in its spot daily report says the unmanned aerial vehicle revealed a convoy of 10 KAMAZ trucks in the occupied part of Donbas close to the section of the Ukraine-Russia border where no official checkpoints are set up.
"An SMM long-range UAV spotted a convoy of trucks on a dirt road near the border with the Russian Federation where there are no border crossing facilities in the middle of the night," the report says.
Read alsoOSCE spots cargo trucks from Russia entering Donbas (Photo)
It is noted that this was a convoy of ten KAMAZ canvas-covered cargo trucks and four escort vehicles (one escort vehicle at the front of the convoy and three parked at the back), all parked in a single file line, oriented north, on an unpaved dirt road north-east of Manych (non-government-controlled, 76km east of Donetsk).
"About 10-15 people were walking around between the parked vehicles. After about 30 minutes, at 00:30, all the trucks moved towards the international border between Ukraine and the Russian Federation via the dirt road that leads across the border, while the four escort vehicles remained in Ukraine and drove north," the monitors added.