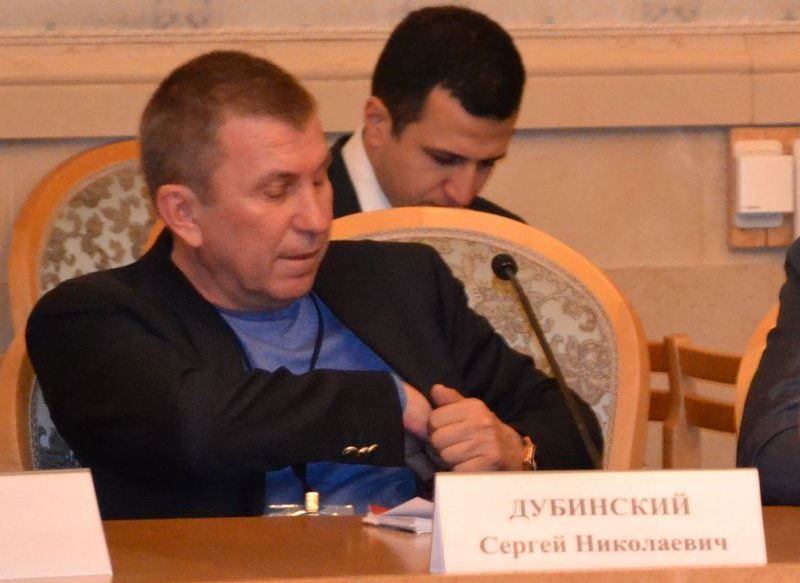 bellingcat.com
Russian serviceman Sergey Dubinsky aka Khmuryi, who is ex-deputy of former "DPR Defense Minister" Igor Girkin, nom de guerre Strelkov, reportedly plans to return to Donetsk.
Read alsoMH17 downing: Media shed light on involvement of Russian Colonel
"Khmuryi plans to return (or just pay a visit) to Donetsk," terrorists' accomplice Alexander Zhuchkovsky wrote on Telegram.
He recalled Dubinsky was Strelkov's "deputy" and the so-called head of the "GRU" of the "DPR."
"Khmuryi left the 'DPR' at the end of 2015 (he was summoned to the Russian Federation for 'negotiations,' but could not return back as he was banned from entering Ukraine," Zhuchkovsky said.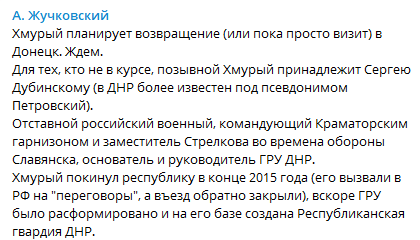 UNIAN memo. Khmuryi, or Sergey Dubinsky, is suspected by international investigators of involvement in the downing of MH17 in occupied Donbas in July 2014. His role in the MH17 disaster is already known for the most part. The investigation concluded Khmuryi was among the persons responsible for transporting the Russian Buk missile system, which was used to shoot down the plane.
Ukraine's SBU Security Service in turn completed an investigation into the Khmuryi case. He is charged with creating a terrorist organization and participation in the war in Donbas.