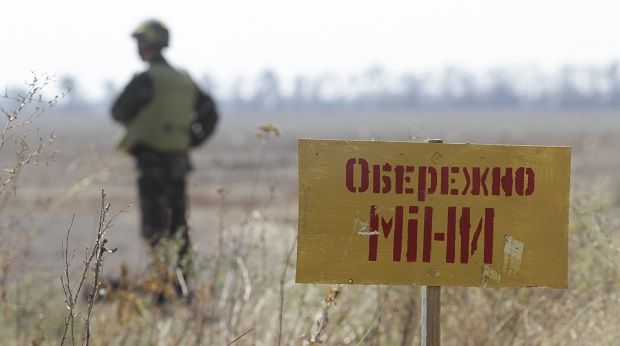 REUTERS
Three teenagers have been killed and another one has been wounded in a landmine blast near the Russian occupied town of Horlivka, Donetsk region, Ukraine.
"According to the 'Emergency Situation Ministry," a MON-type landmine exploded at the tree belt on the front line. Three children were killed, another one being in a serious condition was hospitalized," the so-called "mayor" of Horlivka, Ivan Prikhodko, said, the local militant-controlled news outlet DAN said.
Read alsoOSCE SMM confirms 10 killed and 25 injured civilians in Donbas in May alone
Other local sources reported that the killed teenagers were 13 (two) and 12 (one) years old. The wounded child is 10 years old.
The MON-50 is a claymore shaped (rectangular, slightly concave), plastic bodied, directional type of anti-personnel mine designed and manufactured in the Soviet Union. It is designed to wound or kill by explosive fragmentation.