Photo from UNIAN
Ukraine's Defense Ministry has published a map of minefields in Donbas, saying that the country's east is one of the world's most polluted areas with land mines and explosive remnants of war.
"To reduce the risk of accidents from unauthorized handling of explosive objects, the Ministry of Defense of Ukraine, with the assistance of NGO The HALO Trust, has developed an information map of territories contaminated by land mines and explosive remnants of war," the ministry's press service said.
Read alsoOSCE monitors: 23 children injured or killed in Donbas in 2018 alone
"After the Russian Federation unleashed aggression in Donetsk and Luhansk regions, there have been repeated explosions [injuring or killing] military personnel and civilians," it said.
The interactive map is available in the Anti-Mine Section on the ministry's website.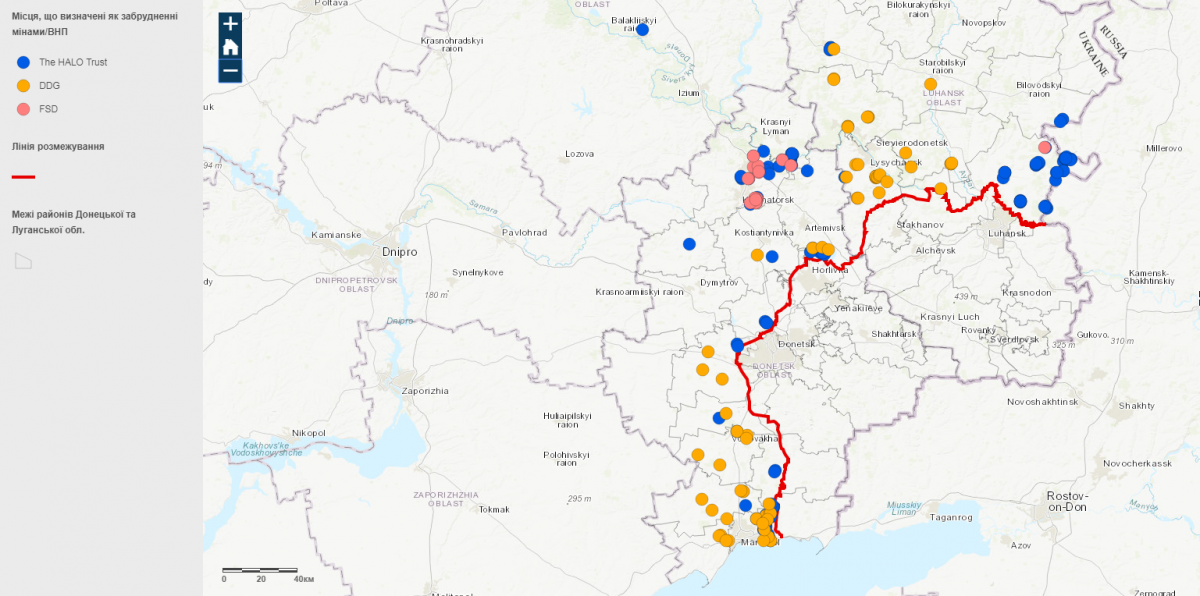 The map of areas contaminated with landmines / Ukraine's Defense Ministry website
The map shows the areas contaminated by land mines or shells not only in Donetsk or Luhansk regions. It also features a zone near the town of Balakleya in Kharkiv region where there have been ammo depot explosions. The site survey date is September 29, 2017, and its status is indicated as "Checked (Awaiting Demining)."