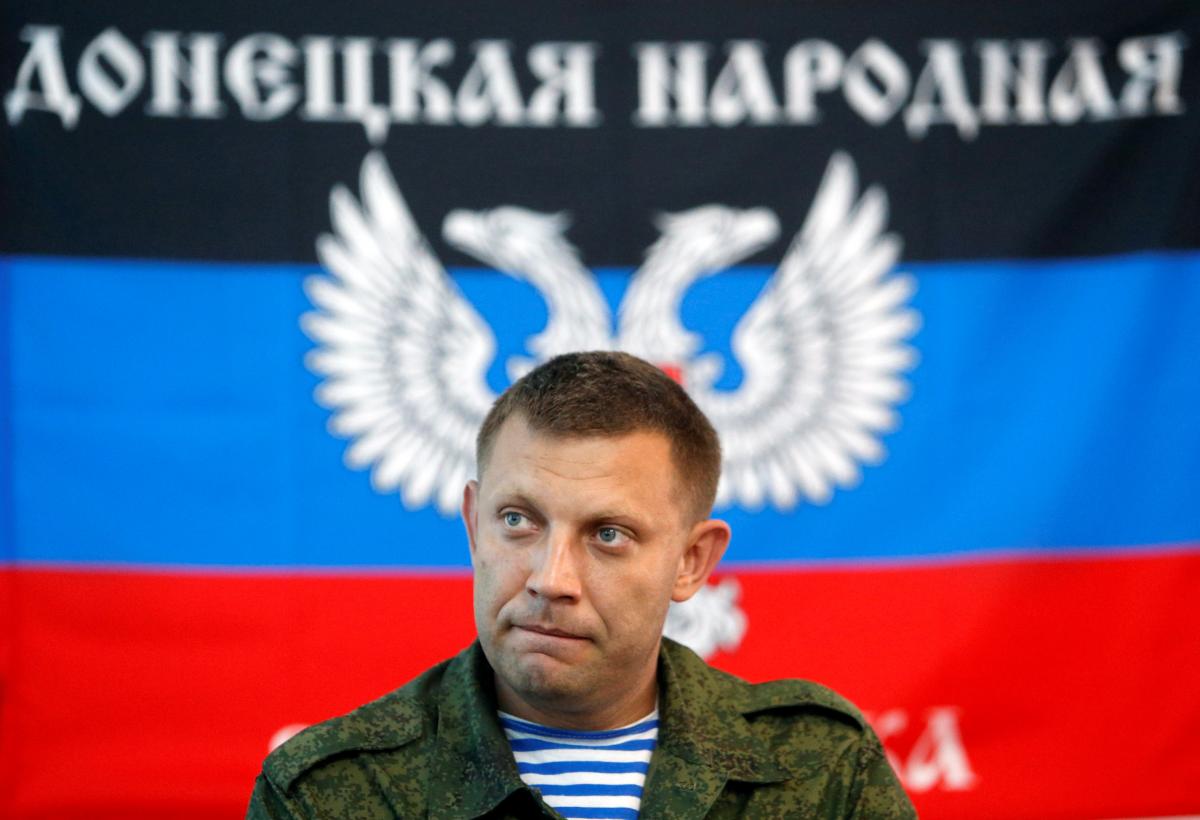 REUTERS
Ex-military of the Armed Forces of Ukraine aka Beret, who was engaged in mine warfare in Donbas during 1.5 years, has analyzed the video of the last seconds of self-proclaimed "Donetsk People's Republic" ("DPR") leader Alexander Zakharchenko before the deadly blast.
"There was no fire, which means that the amount of planted explosives was quite small. There were no fragments as the device had no shell," he said, Radio Liberty's Ukrainian Service reported.
Read alsoRussian TV channel airs video of last seconds of 'DPR' leader Zakharchenko's life before blast (Video)
The video also shows where the explosive was planted. According to the military, the place was chosen professionally. "Everything was well calculated," he said.
After the incident, the Russian-backed terrorists accused the Ukrainian intelligence services of Zakharchenko's assassination. But the SBU Security Service of Ukraine published a record of a conversation as evidence to prove who the real killers were. During the conversation, an aide to Denis Pushilin, who was a "DPR" envoy to the Trilateral Contact Group at the Minsk talks at the moment of the incident and was later appointed acting "DPR" head, and an unknown person discussed the need to eliminate Zakharchenko.
Journalists who have long been investigating the activities of the so-called "republics," claim Pushilin could not perform such an operation independently.
The Ukrainian military came to the conclusion it would be extremely difficult to kill Zakharchenko without the people who were directly beside him during the blast.
As was reported, Zakharchenko was killed in an explosion in the Russian-occupied city of Donetsk, eastern Ukraine, on August 31, 2018.