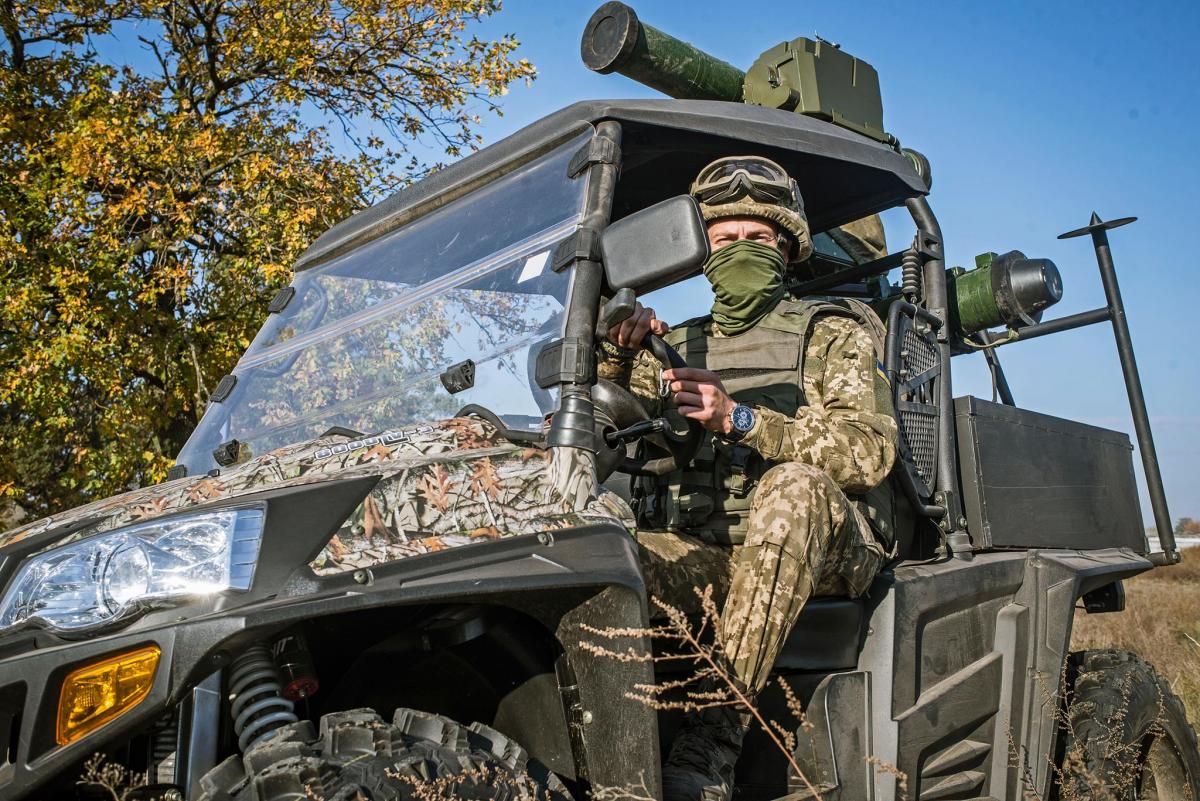 Facebook / the 93rd separate mechanized brigade
The 93rd separate mechanized brigade of the Armed Forces of Ukraine named Kholodniy Yar has received utility task vehicles (UTVs) for transportation of Stuhna anti-tank missile systems.
Read alsoOne Ukrainian soldier killed in action in Donbas in past day
"UTV stands for a 'Utility Task Vehicle,' i.e. vehicles with utilitarian features. These are two-person off-road vehicles with a powerful body. Members of the brigade have decided to transport anti-tank systems in them," the brigade wrote on Facebook.
The vehicles are able to quickly transport an anti-tank missile system to any destination across off-road terrain, a brigade commander said.
According to him, the brigade earlier used front line transporters to transport anti-tank weapons. "And now we are replacing those obsolete vehicles with modern ones," the commander said.