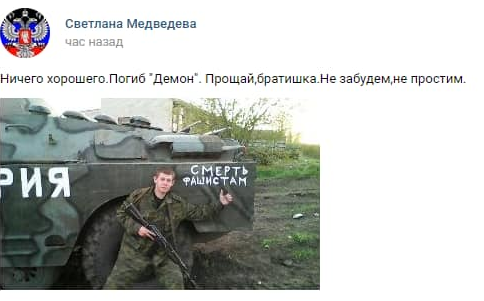 Facebook Anatoliy Shtefan
Another member of the Russian-led forces in Donbas, eastern Ukraine, Dmitry Smetanin aka 'Demon,' was eliminated on October 22.
Read alsoUkraine's army gets utility task vehicles to transport anti-tank systems (Photo)
"The circumstances need to be clarified," officer of the 53rd separate mechanized brigade of the Armed Forces of Ukraine Anatoliy Shtefan wrote on Facebook, posting a photo of the terrorist.
He also reported about the death of another terrorist, Nikolai Kalinichenko, who turned 20 two days before his death.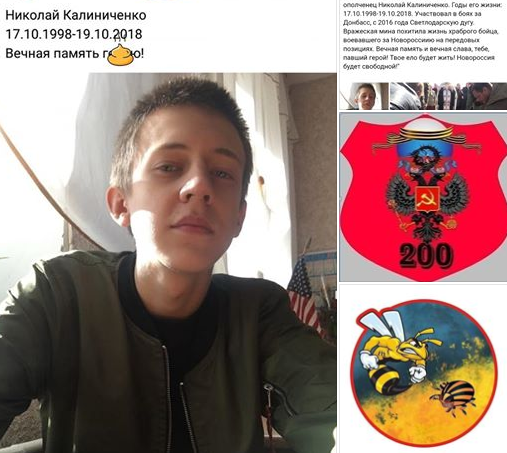 Facebook Anatoliy Shtefan